Joined

Mar 19, 2007
Messages

236
Location
Here is what I came up with to hold the Billiard/ Pool ball on my lathe.
Go get one of these.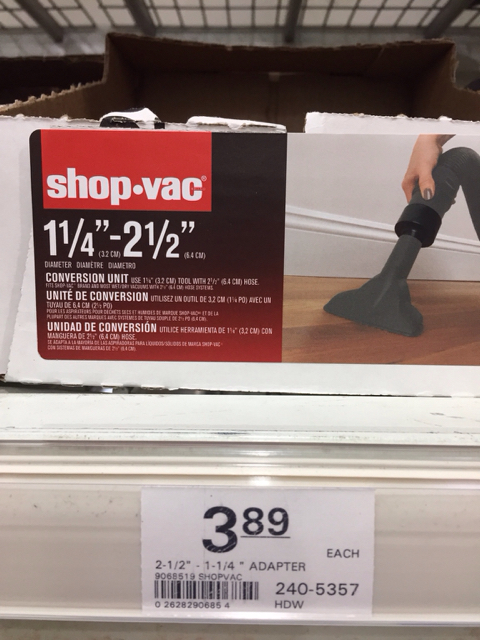 It's almost perfect.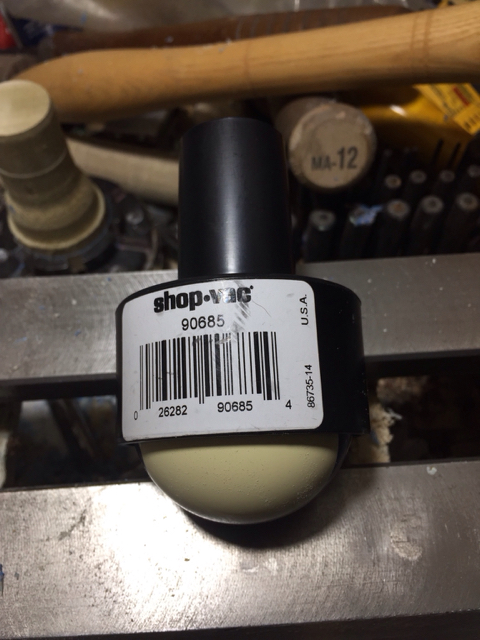 You need a tenon that fits very snug to fill in the narrow end all the way through. It's going to be clamped by the jaws of your chuck. Without it the narrow end will just crush and be of no use to you.
I cup faced the end towards the ball to support it. I doubt this is necessary but it takes no time so why not.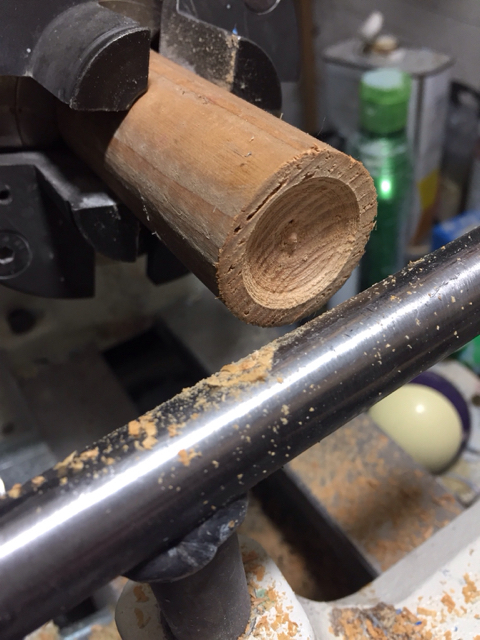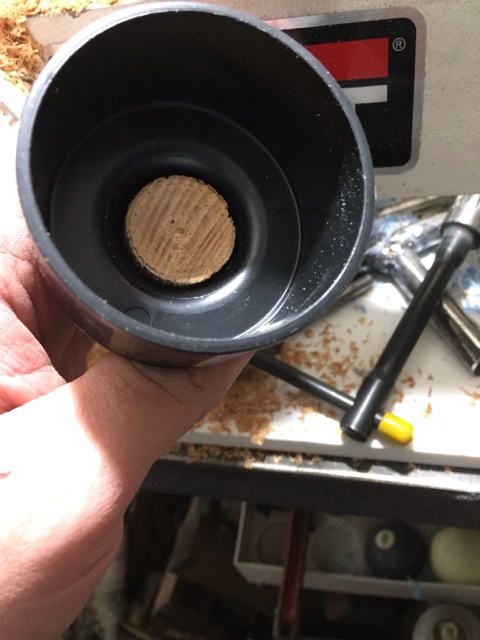 Saw the tenon off flush. Chuck it up and cut some relief slots. Don't use a coping saw like I did, it's almost impossible to cut straight with a blade so thin spanning the gap.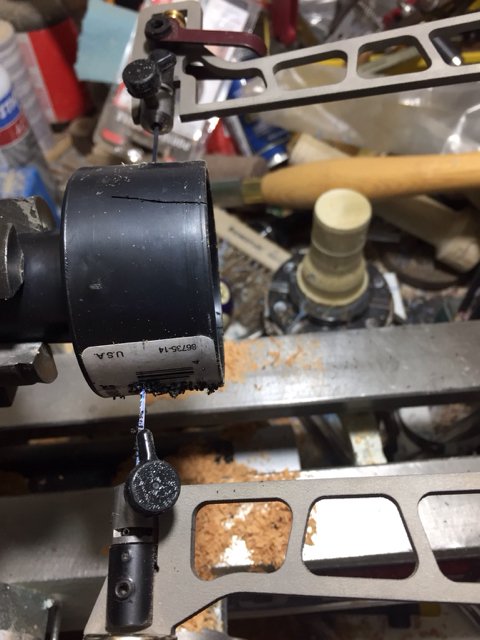 Find a hose clamp in your junk drawer that will fit your new JT VIC Pool ball gripper chuck thingy and install it. Put your ball in and tighten it down. You will be able to tell if you are centered or not when you rotate it. The number or stripe will wobble.
One of those kids suction cup darts might be the perfect adjustment tool. Lick it, stick it, and level it. They are probably illegal now.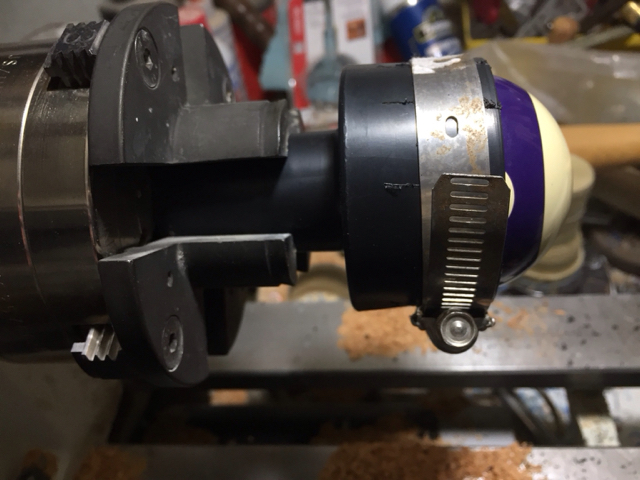 Here it is spinning.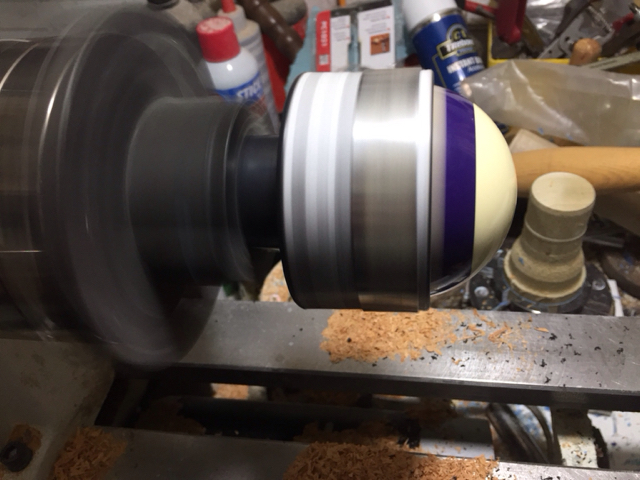 You will want to put something over the hose clamp, they bite just a little bit.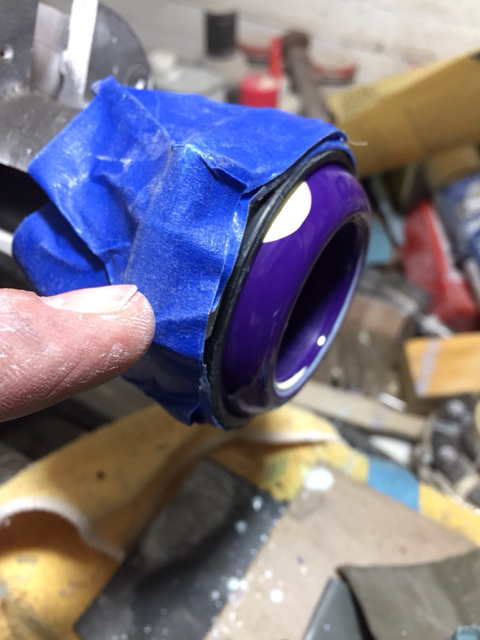 Here is the ball that modeled for all of these shots completed and ready for a finial, knob, or handle. I'm not sure what you call the thing on top of a lidded box.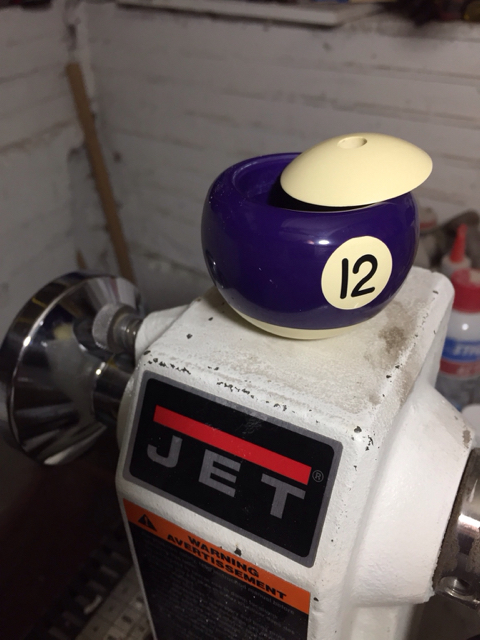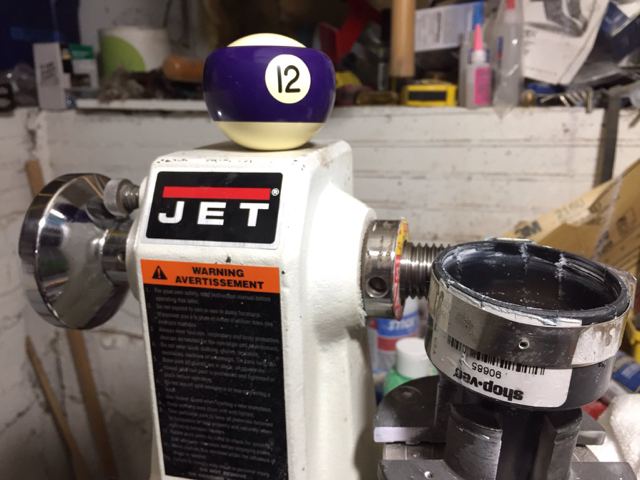 This is clearly not what any of these parts were designed for. Using these parts in this manner most likely voids any and all warranties expressed or implied. It could result in serious injury, maiming, or death so I guess you shouldn't do it.
One of my attempts at doing this with another type of chuck resulted in escaped balls. This one does not seem to have that problem even with the severe catch I had while turning this ball it failed to escape. The ball was no longer centered properly but it stayed safely mounted.
The balls are very hard and when they bounce off the ways before striking the top of your face-shield it reminds you how fast you can get hurt. They really don't feel like they have lost much velocity on the short trip from the ways to the skull. If I were a cat person I would imagine the cat would be entertained by the ball going berserk all over the basement. I have a dog and he didn't much care.
Please be safe.
Please be safe.
And lastly, PLEASE BE SAFE!
Sent from my iPad using
Penturners.org mobile app
Last edited: