Chapter Steering Committee
Joined

Feb 11, 2018
Messages

633
Location
Yes, you read that right, there will be 2 rounds of voting since 17 members submitted their awesome work to your approval.
Voting for this first round will end in 5 days.
Without further ado, here are the contenders.
Entry #1
: Super excited as this is my first ever entry into a pen contest.
Material Used: Spalted Maple Burl w/ CA finish
Pen Kit: Slimline Black Enamel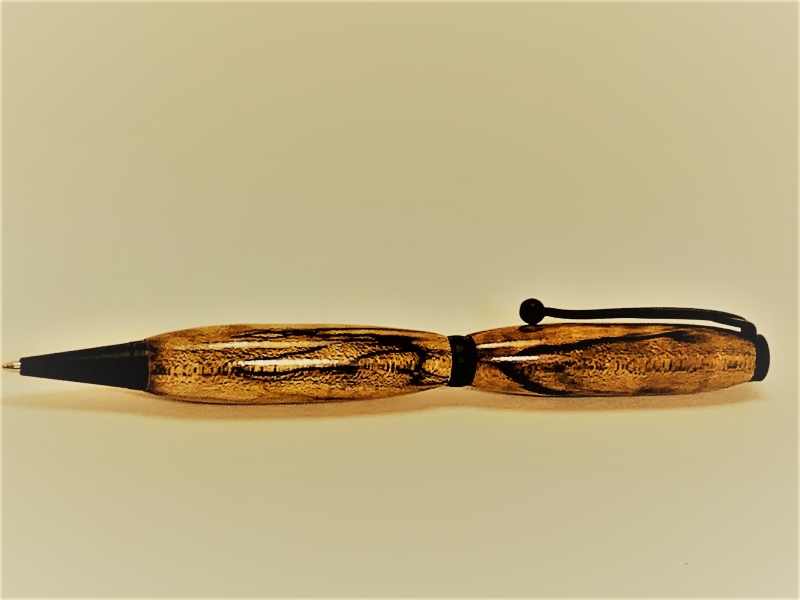 Entry #2
: Box Elder Burl on comfort pen with CA finish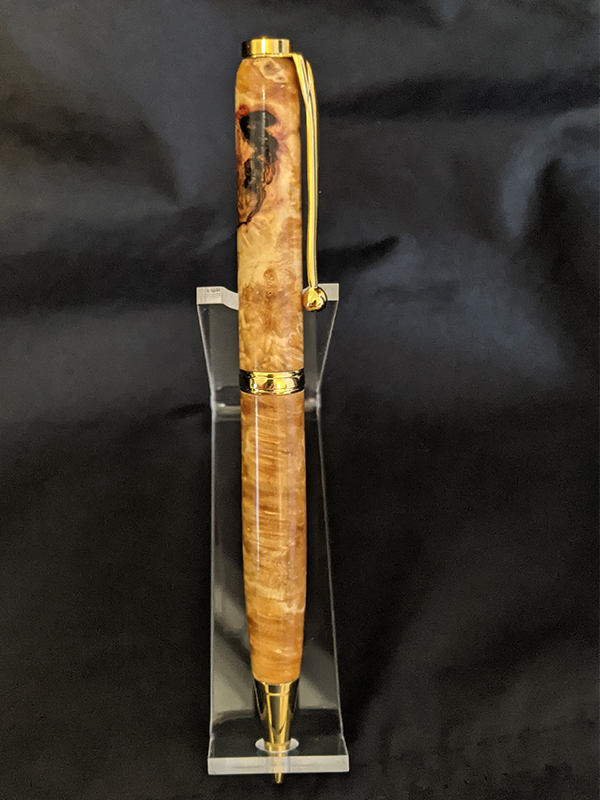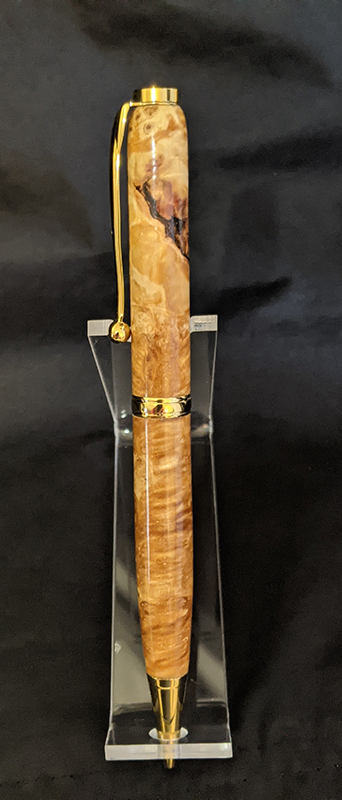 Entry #3
: Hardware: Designer NT (Euro) from PSI
Wood: Australian Bimble Box Burl
Rough turned with carbide, finished turned with skew, and sanded with 600 grit
Finished with Glu Boost CA, Micromesh (1500), and Beal buffer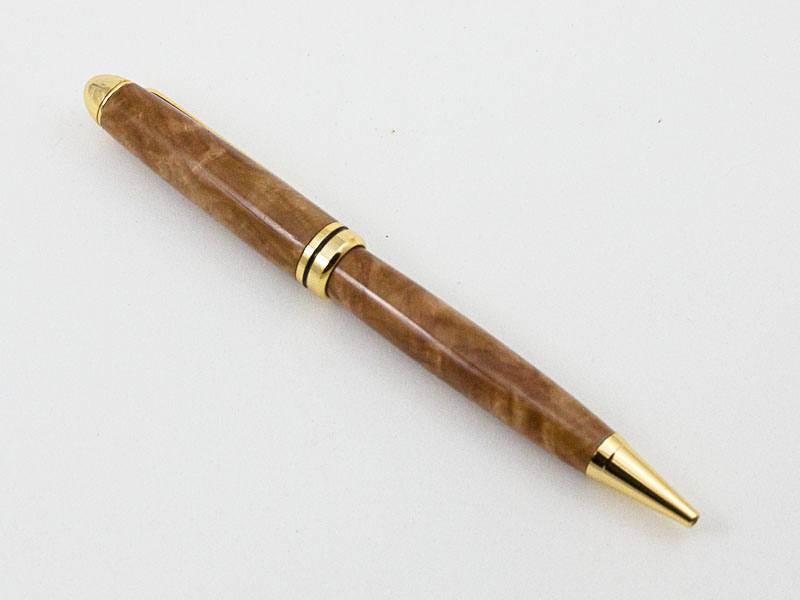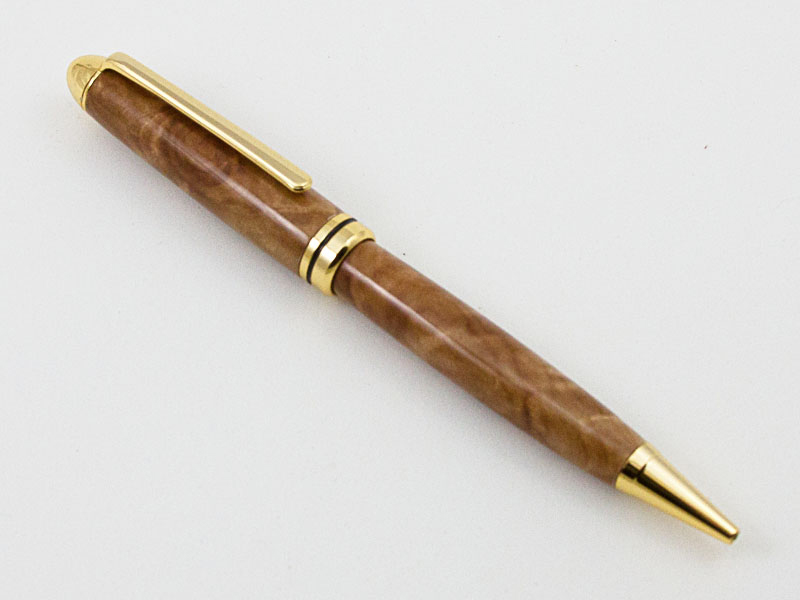 Entry #4
: Curly maple triple dyed on a lathe by hand, Mercury ca finish, trim line kit.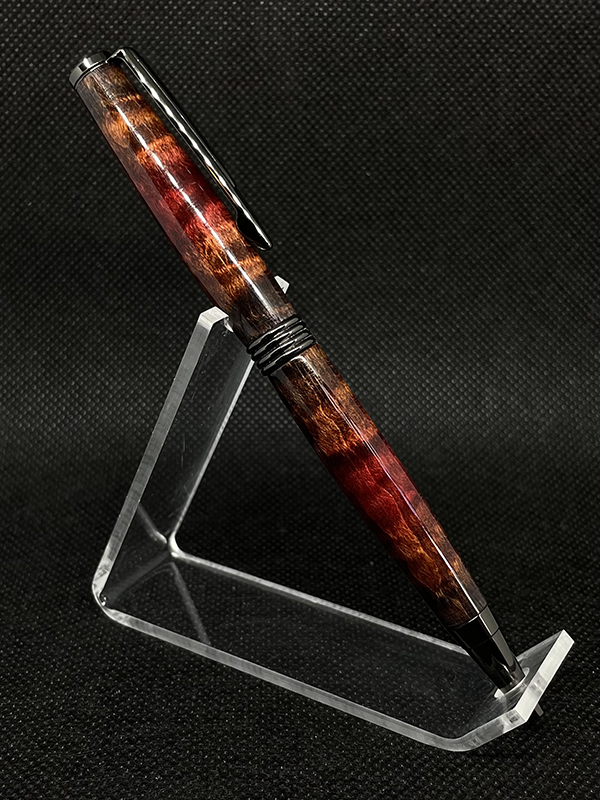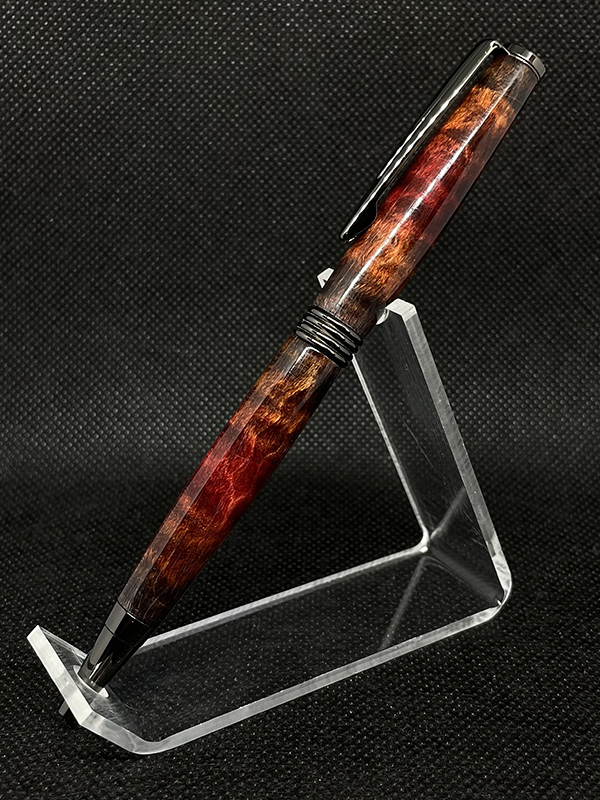 Entry #5
: Wood- Padauk. This is the second pen that I turned and it is my everyday pen. It's finished with a butcher-block conditioning oil and that leaves a nice soft, renewable finish. It buffs well and has held up to everyday use. One thing that I wasn't prepared for was the interesting aroma from the padauk when cutting/turning it. Smells like blueberries.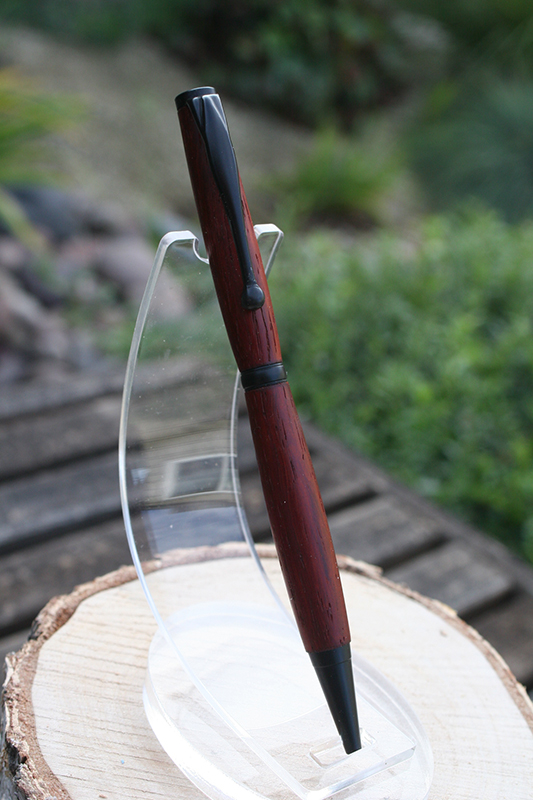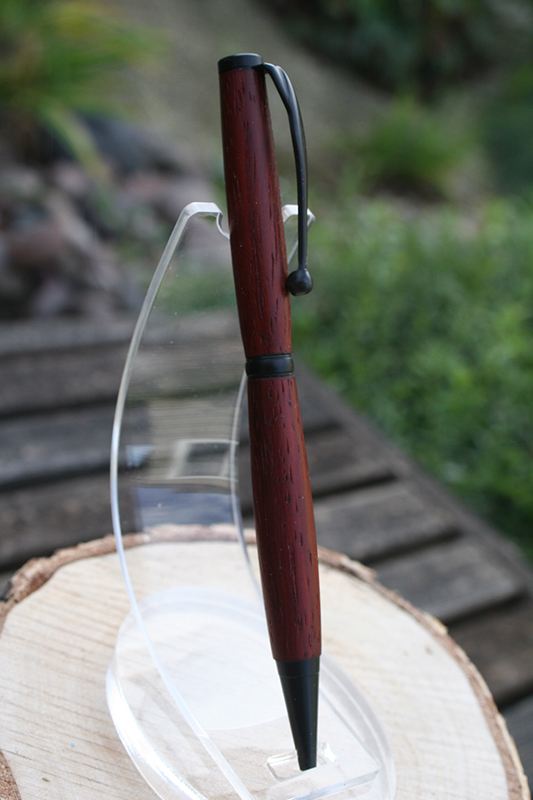 Entry #6
: Black slimline fittings with river redgum timber.
Redgum came from a house built in 1900, as redgum ages it gets darker showing off the grain of the timber, it also goes rock hard and can shatter as you turn. Keep tools razor-sharp, for this pen I had to sharpen mine 5 times.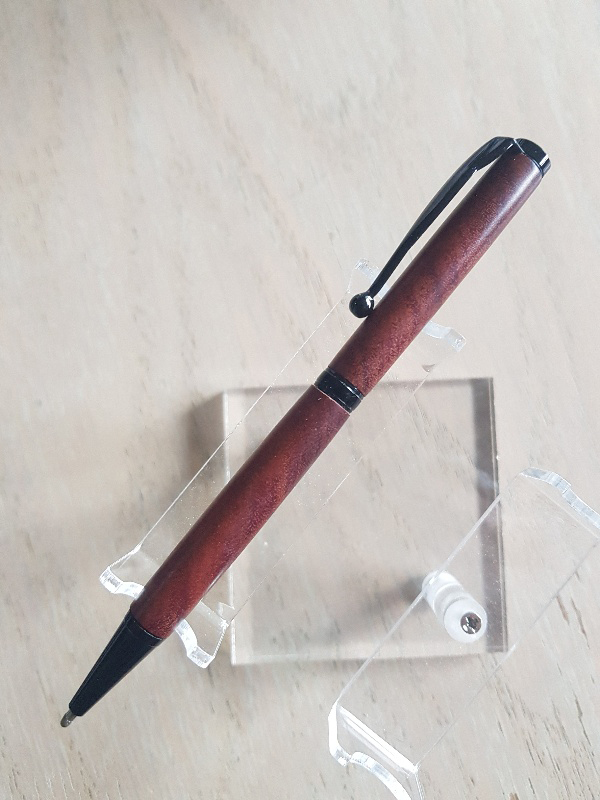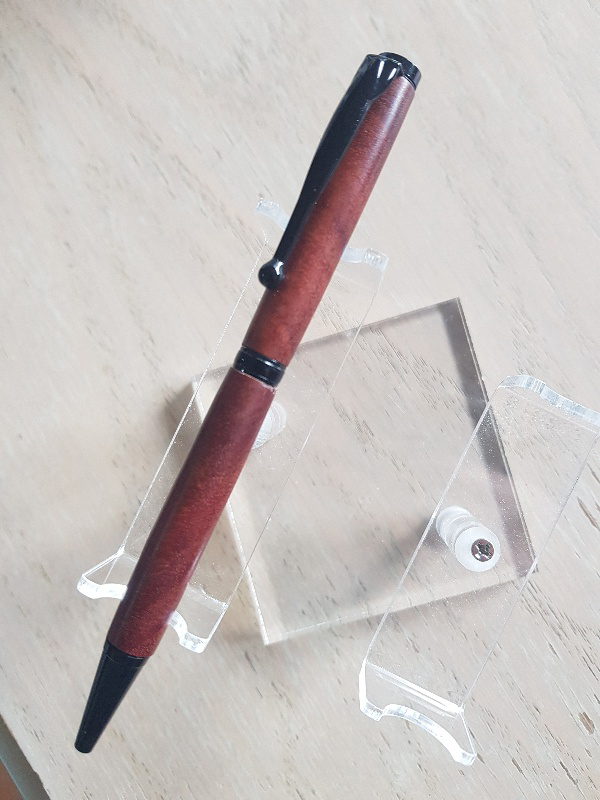 Entry #7
: Kit: CUSA Cigarillo.
Blank: Self-cast alumilite with white pigment and turquoise cosmetic powder.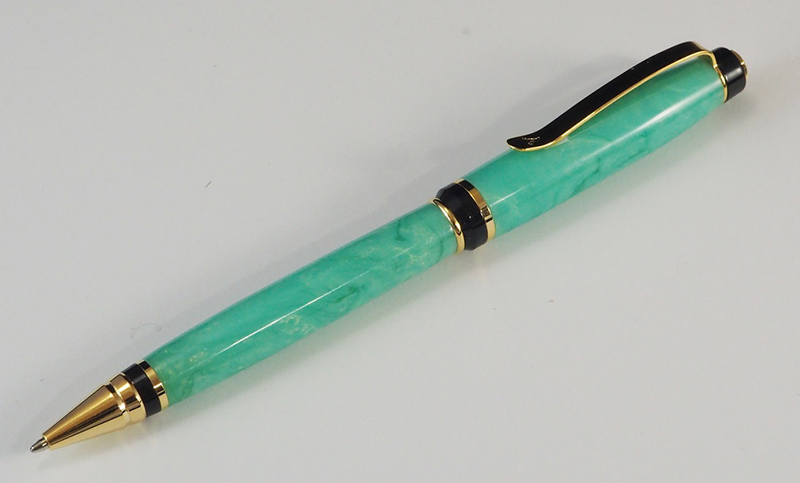 Entry #8
: The material you chose to use: Surfite
Surfite is the upcycled material left over from the process of "glassing" surfboards. I painted the inside of this tube in an ocean blue (sky blue and yellow combination) to complement the stripes of color in the surfite. The blue shows through the clear layers in the surfite.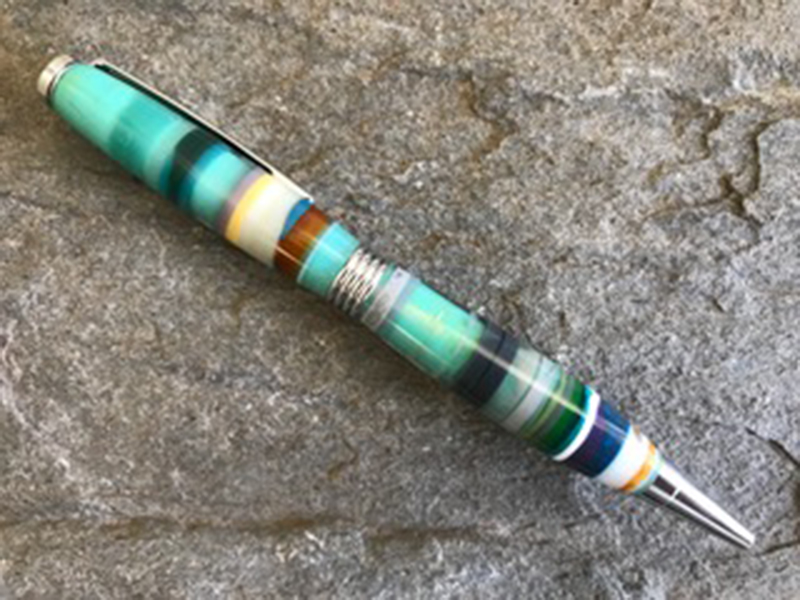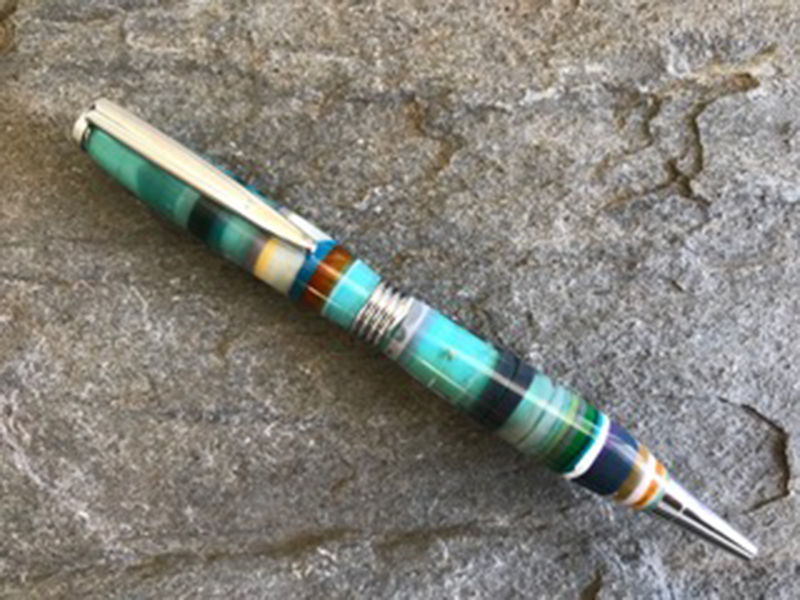 Entry #9
: I used a piece of Padauk which I picked out because it seemed to have quite a bit of color and character. I decided to pair it with the slimline rose gold hardware. Finished with my signature 18-step finish with CA. I was quite pleased with how it came out and am excited to enter it this year.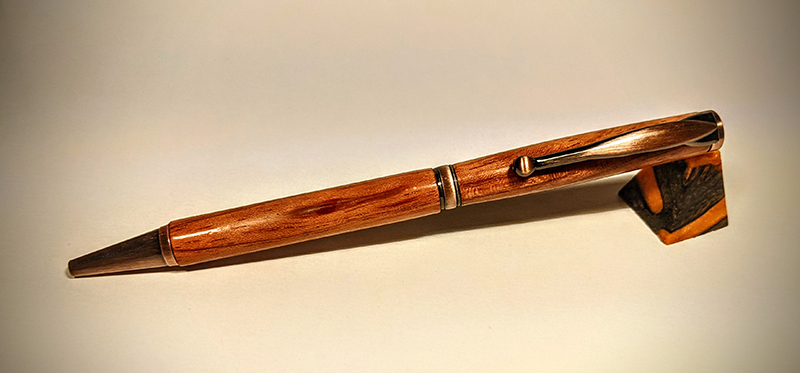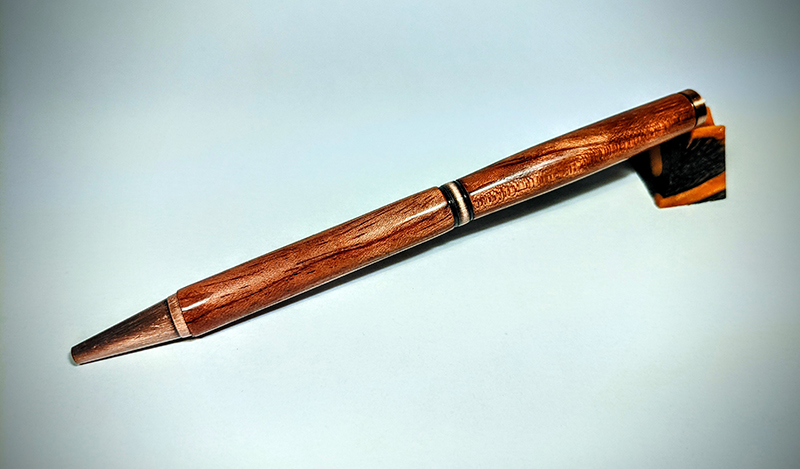 Entry #10
: Materials: PSI Designer NT Gold, Cocobolo wood, CA Finish
This is a 7mm PSI Designer NT kit with Gold plating that was paired with Cocobolo from Puerto Rico. The pen was finished using the "Stick Fast" brand of CA Wood Finishing products.


Entry #11
: Chrome Funline.
Material: Redwood burl.
Finish: Sanding sealer and Ren wax.


Entry #12
: Here we have a piece of Figured Flame Box Elder Burl I stabilized and turned and finished with a CA/BLO finish.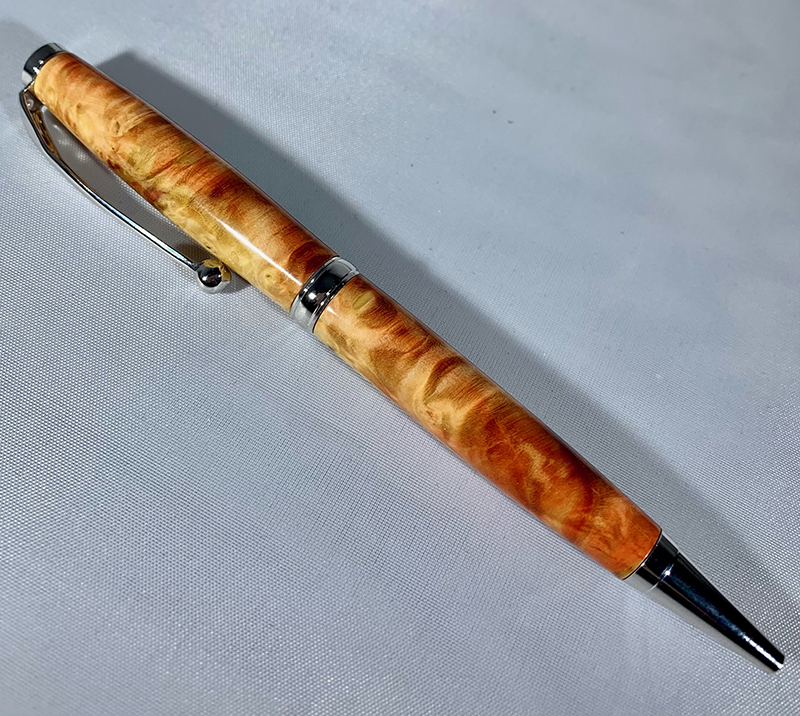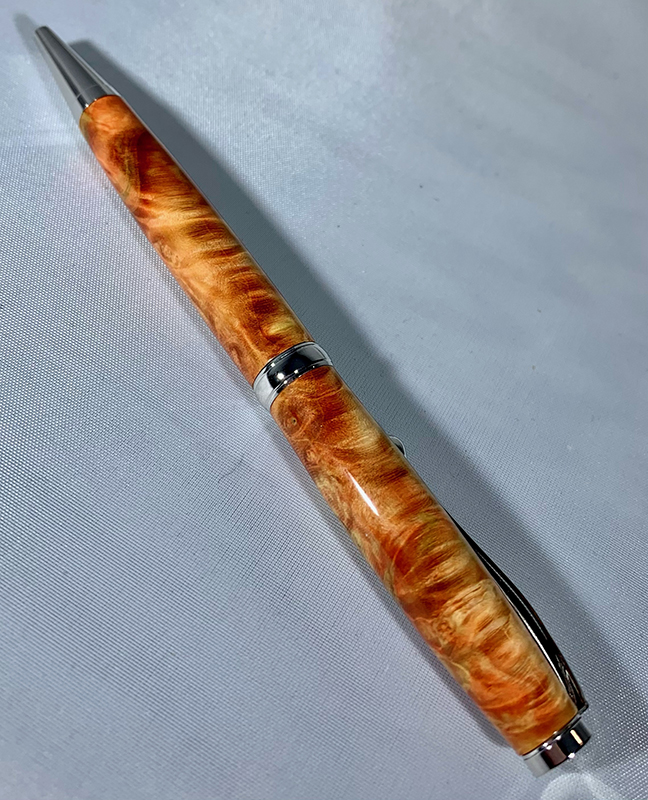 Entry #13
: I'm not entirely sure what kind of wood it is. I got it from a friend who was getting rid of her late husband's wood. I was going to make a clock out of it but I decided to cut a piece off. It did smell similar to desert ironwood and it is quite dense.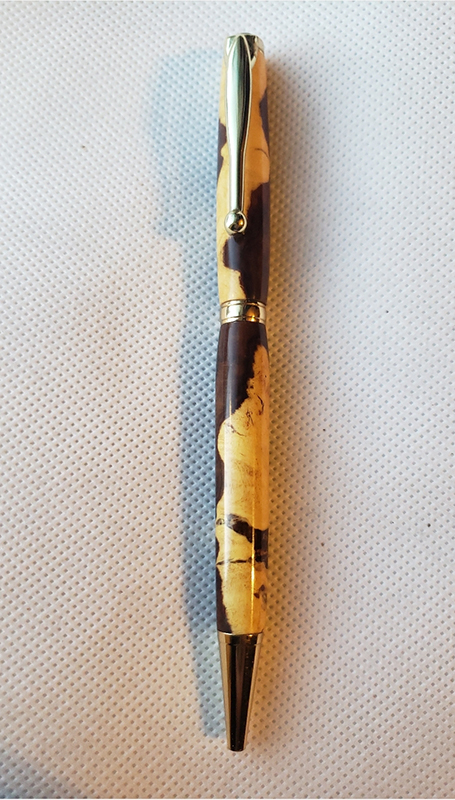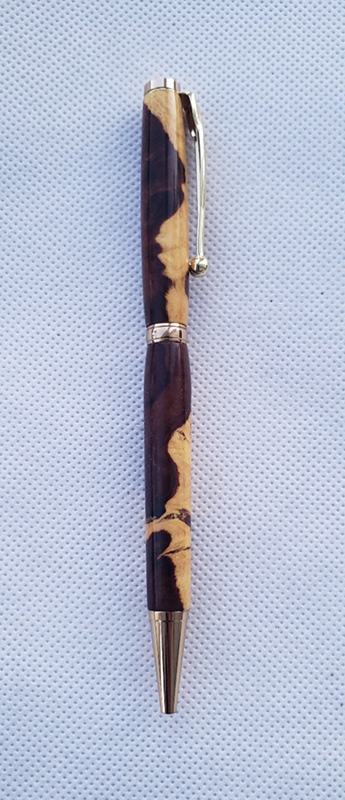 Entry #14
: Pen is a PSI Designer, double barrel with 7mm tubes.
Wood is buckeye burl.
The finish is CA.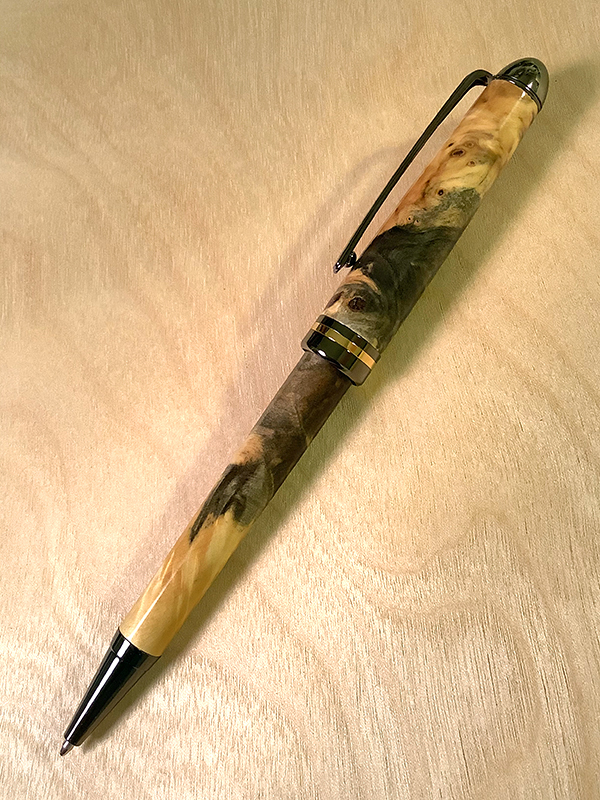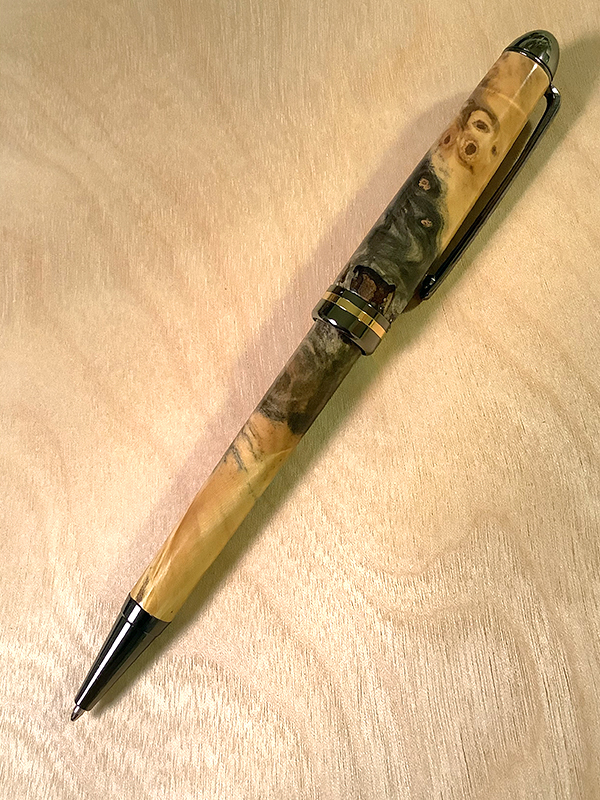 Entry #15
: Almost looks like wood, Cumberland, and black Ebonite. On Chic Line V2 in gunmetal. Turned and wet sanded on the lathe, polished on a three-wheel buffer. Just your everyday Ebonite Slimline.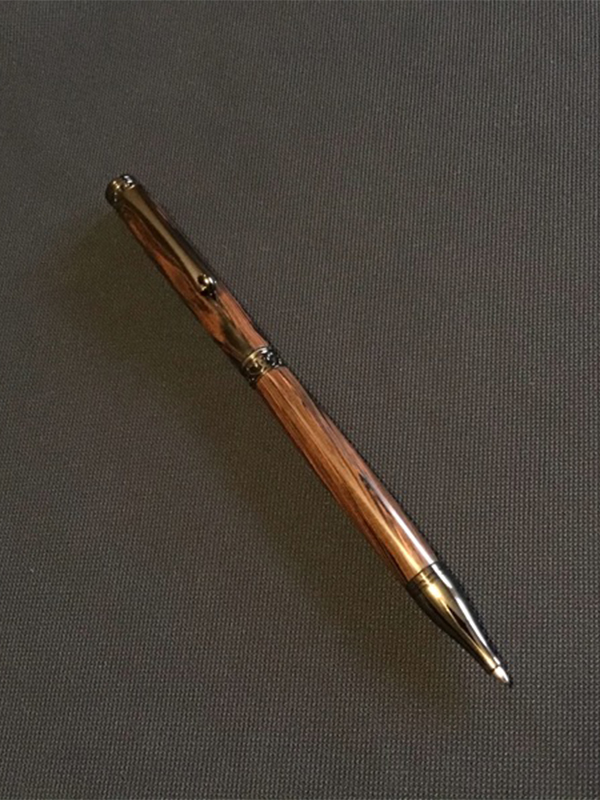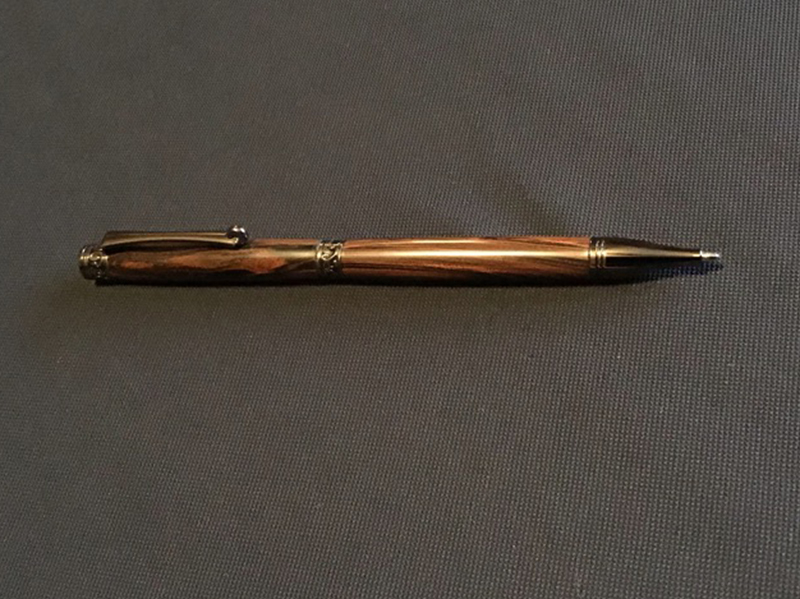 Entry #16
: Black Chrome Pen Kit and Liquid Diamonds Pen blank of my design I am Calling Black Cosmos. A 4 color pour. Came out great for only my 2nd pour. You never really fully know what the end product will be when you start, I was happy with how these blanks have turned out. Please look closely at the swirls, they remind me of small galaxies. With a Black base, they show quite well.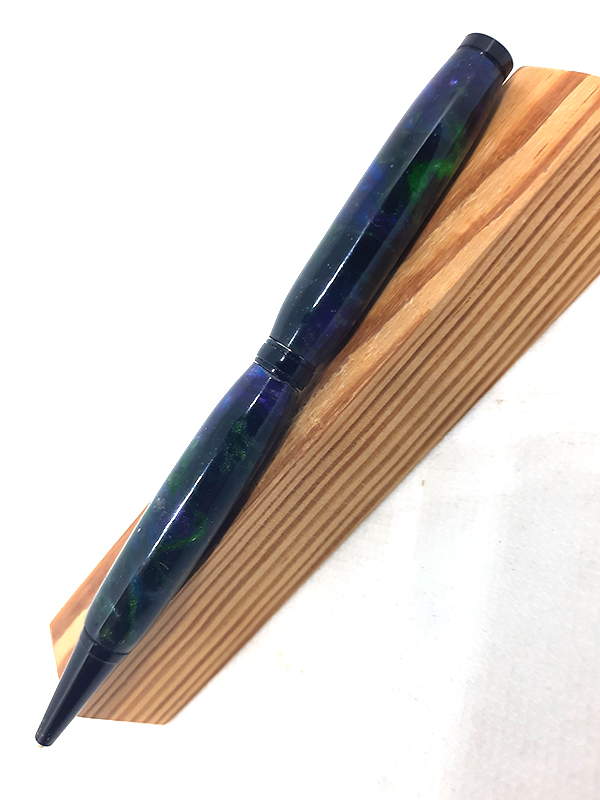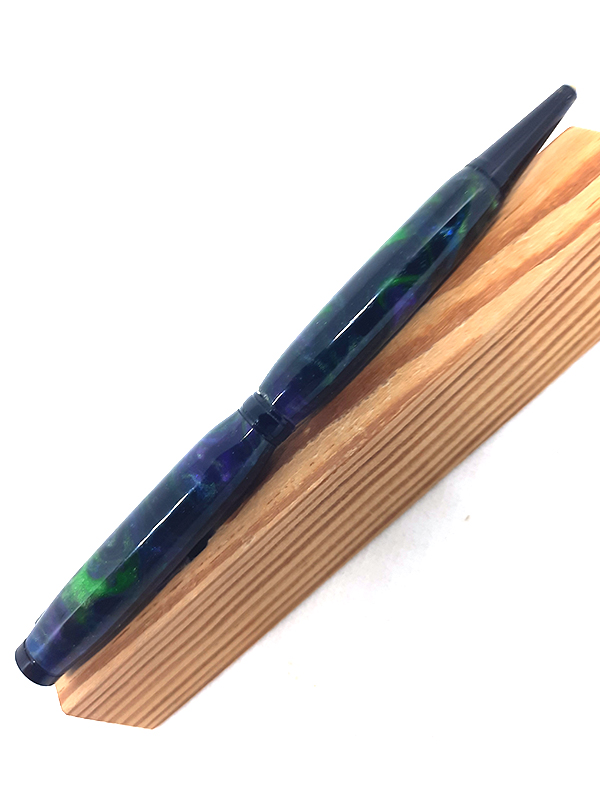 Entry #17
:
Timber: Chacate preto.
Kit: Streamline.
Buffed with Tripoli, White Diamond, and Carnauba wax.