Joined

Oct 27, 2012
Messages

1,357
Location
Some people have asked me to show how I create the ash end of my faux cigar pens.
I don't have a way to create videos but here are some progress shots.
I start out with unstabilized buckeye burl on the end of the blank.
Please ask questions as some things may not be well explained.
The top view is before any progress. Then I reduce the buckeye burl so the diameter is slightly smaller.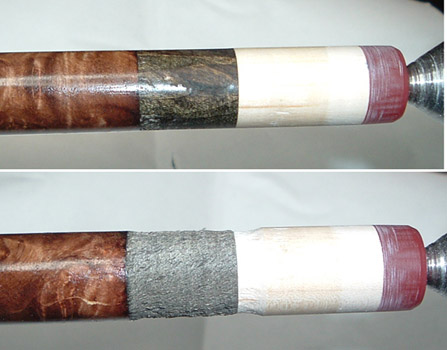 Next I use a sharp blade to cut grooves in the burl. This is done by rocking the blade side-to-side.
Make random angles cuts. Not too deep! The blank is then held in a scroll chuck with a plastic protector and the wood end is parted off.
Make similar cuts on the end with the knife. As this is done some pieces of the burl will fall off and that is OK.
Also note that the transition line between the buckeye burl and the main blank is made irregular using a v-blade(not shown)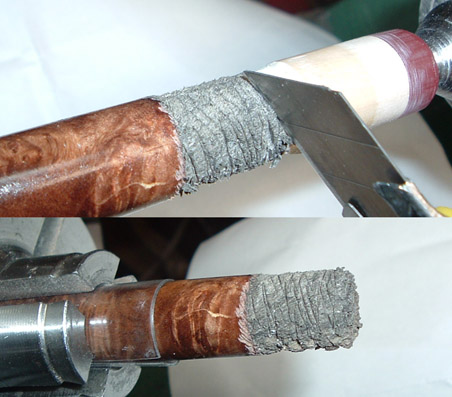 Paint the end with flat black acrylic paint to establish the black background. Then ,when dry, coat the same area with whiteout.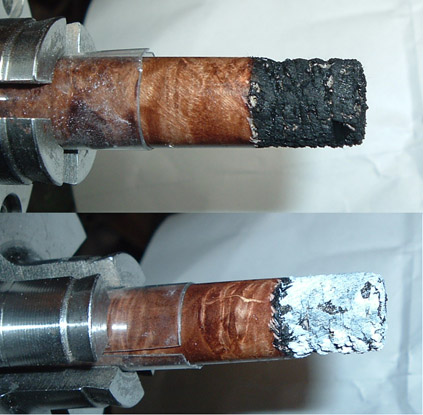 Now go back over the same cut lines and make new ones to re-establish the simulation of wrinkled burned tobacco.
Using a #2 lead pencil, define the burn line and tone down some of the brightest white.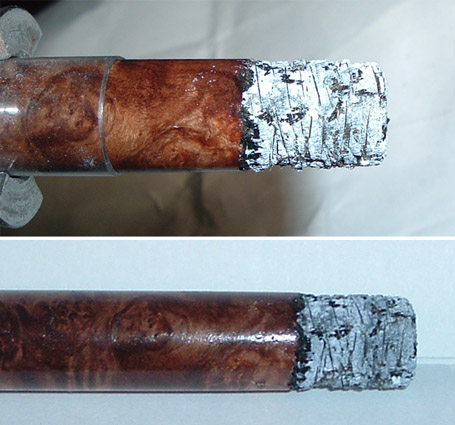 Each one is unique and you will get better at it as you progress. It also helps to view some pictures of cigar ashes to get a better idea of the look.
These are the 3 coatings I use. The spray is used as a final coat to take the shine off of the blank and protect the 'creation'.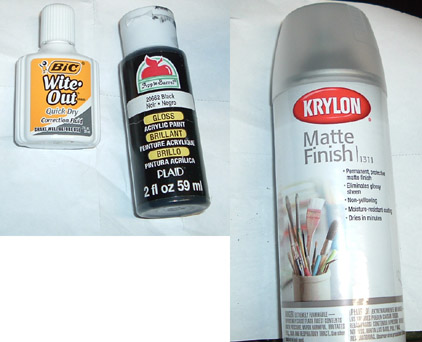 I'll add pictures to this thread when I have the pen finished.
Dale