Joined

Dec 18, 2019
Messages

21
Location
Lately, I've been interested in making rings using the ring cores from Craft Supplies USA. To get a really good ring, you have to get the walls of the hole perfectly straight, and I've had lousy luck so far doing it by hand. There are several different MT2 setups available for just this purpose, but I've got a 1950's Craftsman monotube lathe that uses an MT1. Thus, I'm looking at building my own. I came up with the SketchUp design below that would sit over the lathe tube and use a box-nosed scraper. Assuming that my lathe tube is actually parallel to my spindle, I think this would work well, but I'm open to advice and ideas.
Will it be stable enough?
Will it be accurate?
Will it be durable?
Will it encourage or deter me from wanting to do rings?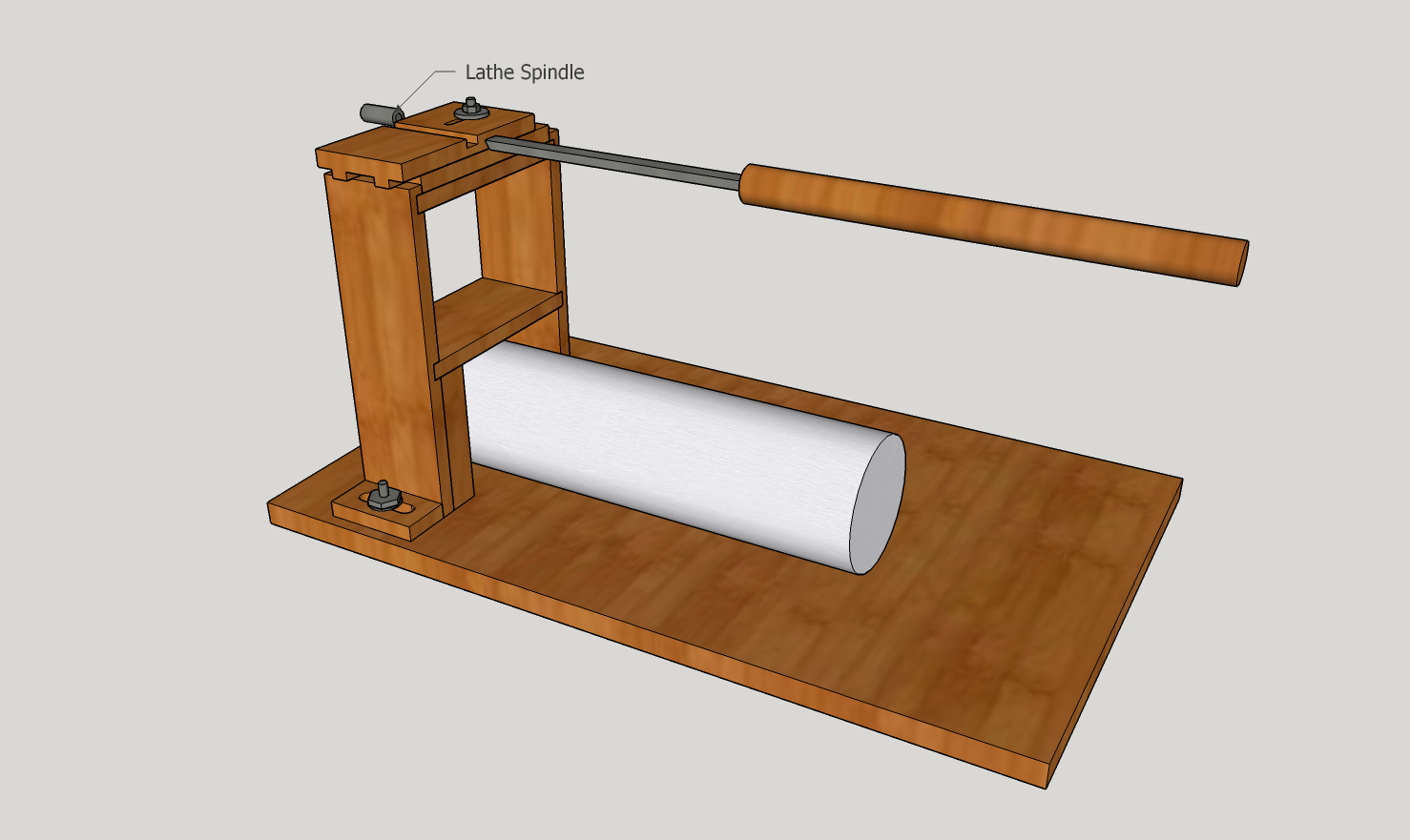 One thing I'm already thinking is that I don't want to bolt it to my workbench...this would make it too much of a pain to use, so I would end up just not making rings because of the hassel in setting it up. Instead, I think I can just use clamps or bungie cords to pull the near side (the one with the extra piece on the bottom) flush to the tube and then clamp the whole assembly down with a hold-down clamp using a dog hole in the bench.
Another thing I'd do is use wingnuts or a threaded knob of some sort to lock down the sliding component on top. That was just not worth the time to model in SketchUp.
Again, I'd love to hear suggestions, ideas, critiques, and advice.