Joined

Feb 22, 2005
Messages

16,636
Location
It has been said many times here by myself and others, over the years we have seen many talented pen turners come through these pages and behind them they leave a trail of artful display of pens hand made from many times scraps laying around in the shop. Along with that they leave behind a wealth of knowledge that they were so kind and willing to share as they took their journey. Thrown into the mix some wit and banter that made us all smile. To the new members here now and future ones who will join, I encourage you to take some time and look back at some of the older threads here and get to meet these members and see examples of what I am talking about. It will be well worth your time and effort. I can start rattling off a bunch of names and you can start doing your search but I know I will forget to mention names because there were so many. But you will see pens that are truely kitless and quite unbelievable. (let me start you with just a few.
greeneyedblackcat
, Eagle, Skiprat ). In this tribute I would like to dedicated to a member who we just lost to a courageous battle with cancer. He was a good friend of mine even though we were oceans apart but through this forum just like many others here we formed a friendship. It is just the nature and culture of this forum that makes it happen and to Jeff our owner and keeper we say thanks.
Just wanted to share a few things to demonstrate the person Skip was here and how and why many here came to enjoy his stay here. There is the serious side, the creative side and also the witty side. Now you will have to take in account the membership was a little different back when some of this took place and the ways of the forum were too. But all in good fun.
First let me start with Skips web site.
http://www.skiprat-pens.com/gallery.php?p=1
You owe it to yourself and check out his work. All these pens can be found in threads posted here which will explain them and many had detailed explanations of his process. As I said he was always sharing.
Next back many years ago we had some great Bash Contests that took on a different tone back then but were all in fun. There was the Trash talking contest and was actually prizes for the best trash talker during the Bash. This revolved around a couple other contests such as The Ugliest pen Contest, The hardest to write with pen contest and even spilled over into the Freestyle pen contest. You have to look back at some past threads and contests to really enjoy the banter. Strating around 2010 and beyond.
https://www.penturners.org/threads/trash-talking-contest.57481/
But the one that always got my laughbox going was this one.
https://www.penturners.org/threads/freestyle-pen-contest.42811/
Skip was on fire in this one and got into it with many. While looking through that thread check out the cool pens.
Then there was the ever elusive "Ratty" Many older members may remember this playful adventure here. Here is Steven telling us of the news and his way of dealing. Check out post #35 and then someone asked him about Ratty in post #46
https://www.penturners.org/threads/good-news-bad-news.164492/page-2
Here is some back story on Ratty.
https://www.penturners.org/threads/couldnt-resist.52111/
Well Ratty was passed around the world with each member taking photos of it when they got it and then it just disappeared but there are a ton of threads on the subject that just make you smile
https://www.penturners.org/threads/whats-happened- to.65721/#post-1070425
If you look through this search format you can read all the posts that dealt with Skips little friend. If it has Ratty or Mascot in it then that is one. Too many to list.
https://www.penturners.org/search/75903/?q=ratty&o=relevance
Next I wanted to touch on the generous side of Skip. He made a trip to the US and visited the Twin Towers in Manhatten NY after the loss of the towers and the rebuild. He was so moved he decided to make a pen set and what a pen set it was.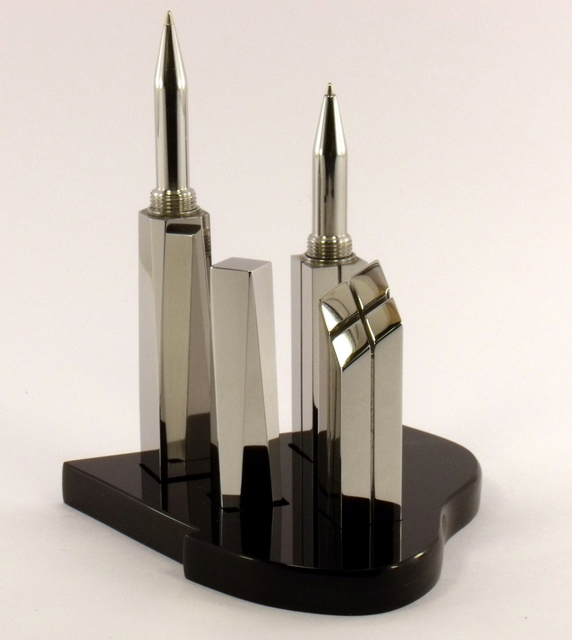 Then he sent it on a tour and was seen in many states and areas. But the best was when he decided to donate it to the Bash as an auction prize and what a prize to win. Here is the link.
https://www.penturners.org/threads/auction-2-world-trade-center-set.138644/
Ok just wanted to add one more item that involves me and his friendship. I made a pen long time ago that he always admired. we talked about it and he said one day he wanted to copy and asked if it was OK. I said no problem you will do me proud and am sure will do an even better job. Well he surely did. Made mine look like an after thought. But this is the artisan he was. Mine is on the left and his is on the right.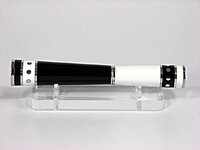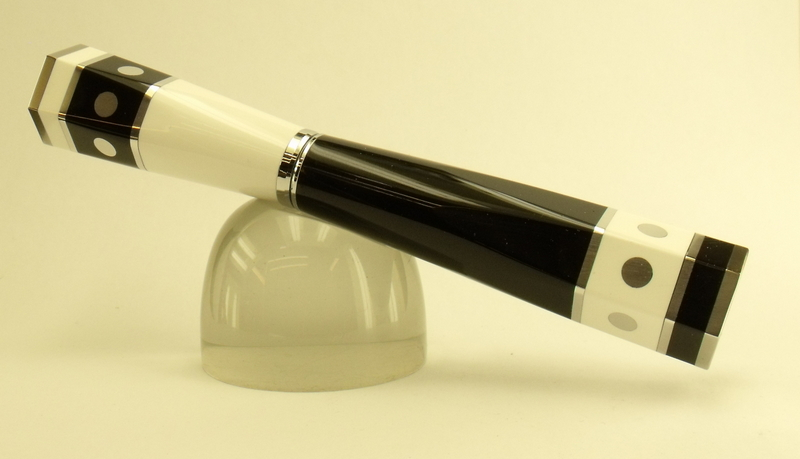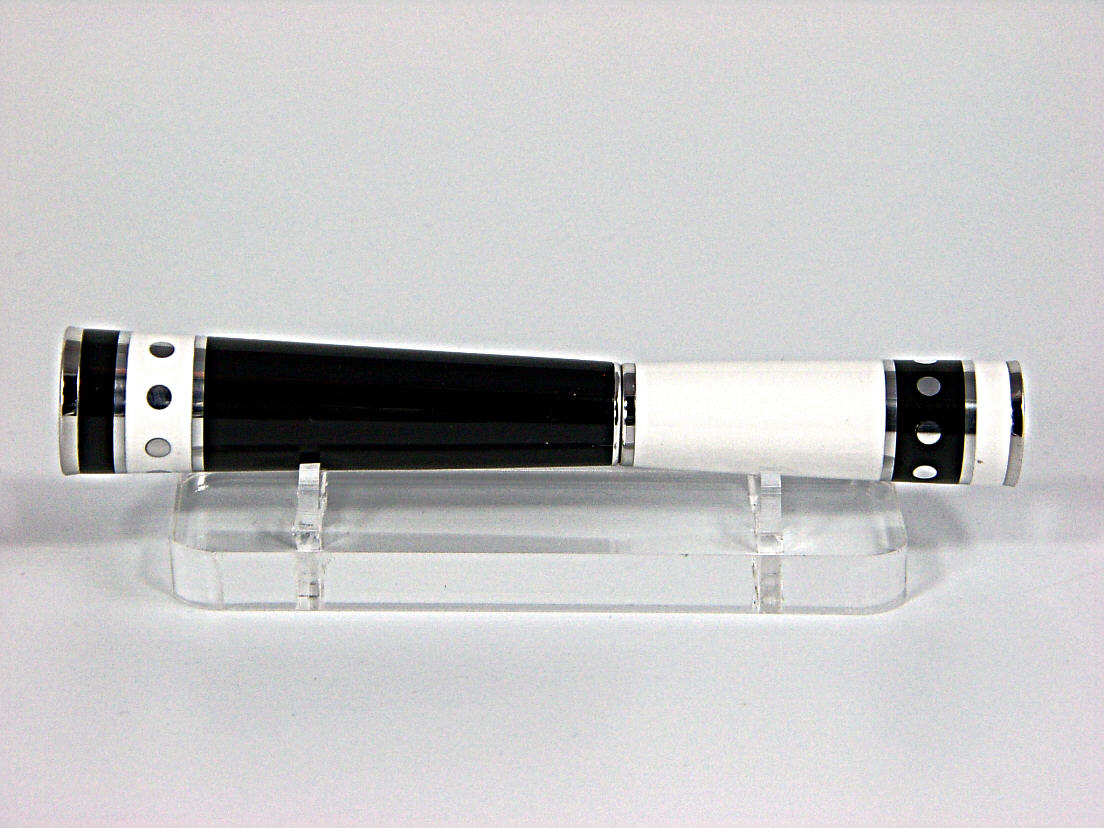 https://www.penturners.org/threads/a-jt-cloned-panache-almost.135080/
OK that is what I wanted to post here showing a few sides of a person who touched many here. For those who have been here awhile, maybe a walk down memory lane and to those who are new maybe a little insight to what happened here. Hope you find some time to check out all the links included and hope they all work. But you can always click on Skiprats name and read many more. RIP my Friend.
John T.
If others would like to add memories here please do so.
Last edited: