Hello all
I have been lurking this site for a few weeks now. I am working on a project that is unrelated to penturning. In fact I did not even know this was a hobby, shamefully. If I did not already have so many, this one indeed would pique my creative interests.
But anyway, I decided to post here because in looking for a cheap clear resin, most of my reading was done on this site after I found out about Silmar 41 and this forum.
Now as for my question - and I hope you will entertain a general resin question and not one of penturning - I am wondering if anyone has advice or warnings for someone casting in my situation, which is as follows.
- In the end, this will basically be 2 2"x3"x31" long blocks of resin.
- This is a water effect. The "block" will never move. It will be stuck between the side of a model ship and the box the ship is in. (Basically, think of a section of a model ship dissected, laying in a shoe box with resin "water" poured along both sides. Although this will be much larger and more realistic.
- So therefore there is no need for a mold release. What is more important will be a level surface and even layers.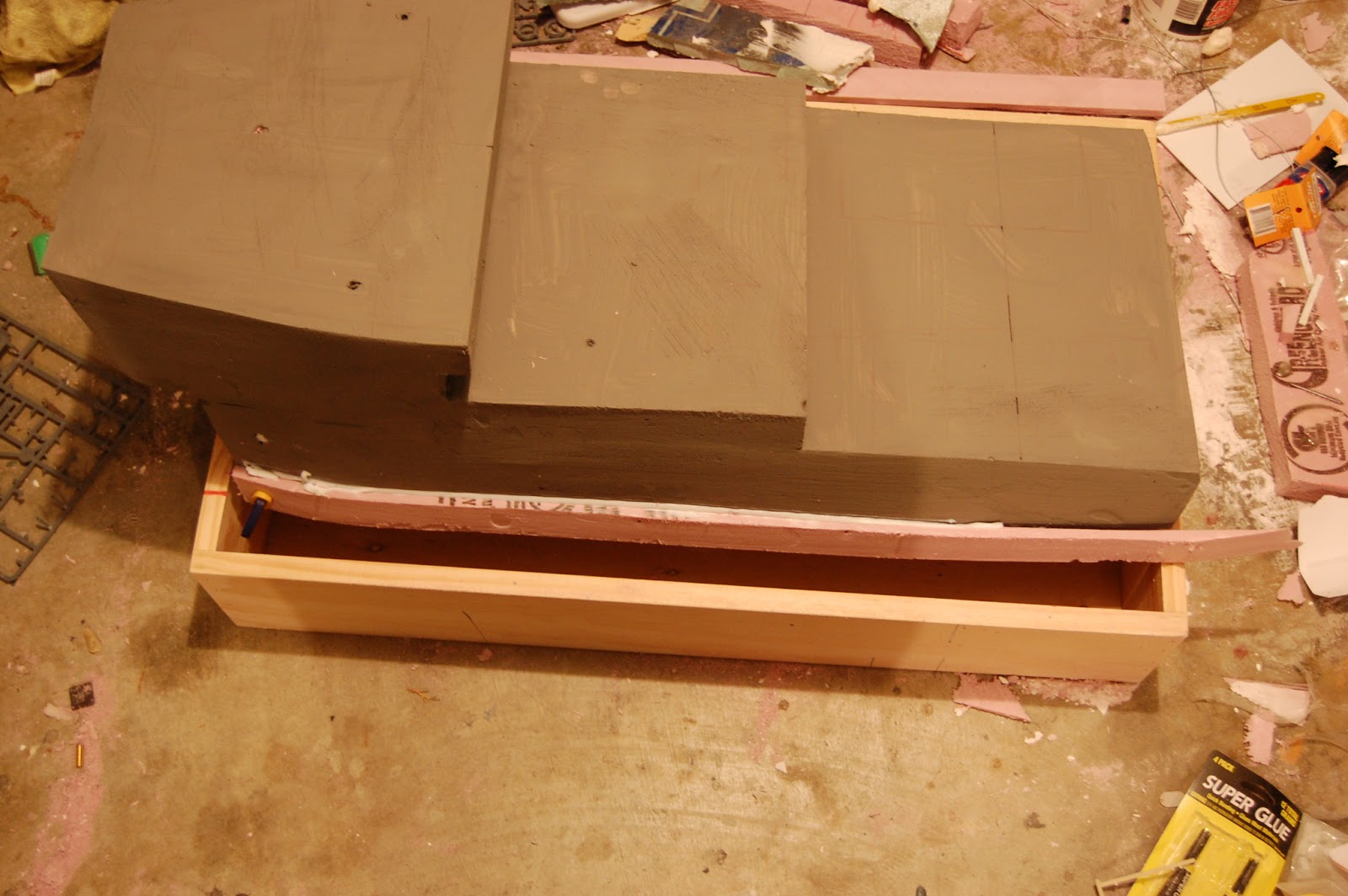 I took an image of what is done so far to help illustrate. Sorry this is horrible looking. It will be a ship with planking and all when I am done.
The ship will sit in the box. I will caulk around the ship and then pour resin. Hopefully this makes more sense now.
Now that the basics are described, here are my main questions:
- I am assuming the resin will not react to the (very dry) acrylic paint? I will also be sealing with Krylon matte farnish.
- Any advice on how much pouring at once is too much? Even using a literal cup of resin at once will take some time to pour. Which is fine, but it also needs to completely cover the bottom of the "hole" or I would worry about uneveness due to surface tension not letting it spread.
I think I will leave it at these questions for now.
Thanks for any help!