A few things I've done recently. Haven't had time for much but we're now quarantined at home so between other chores I got a few minutes in the shop.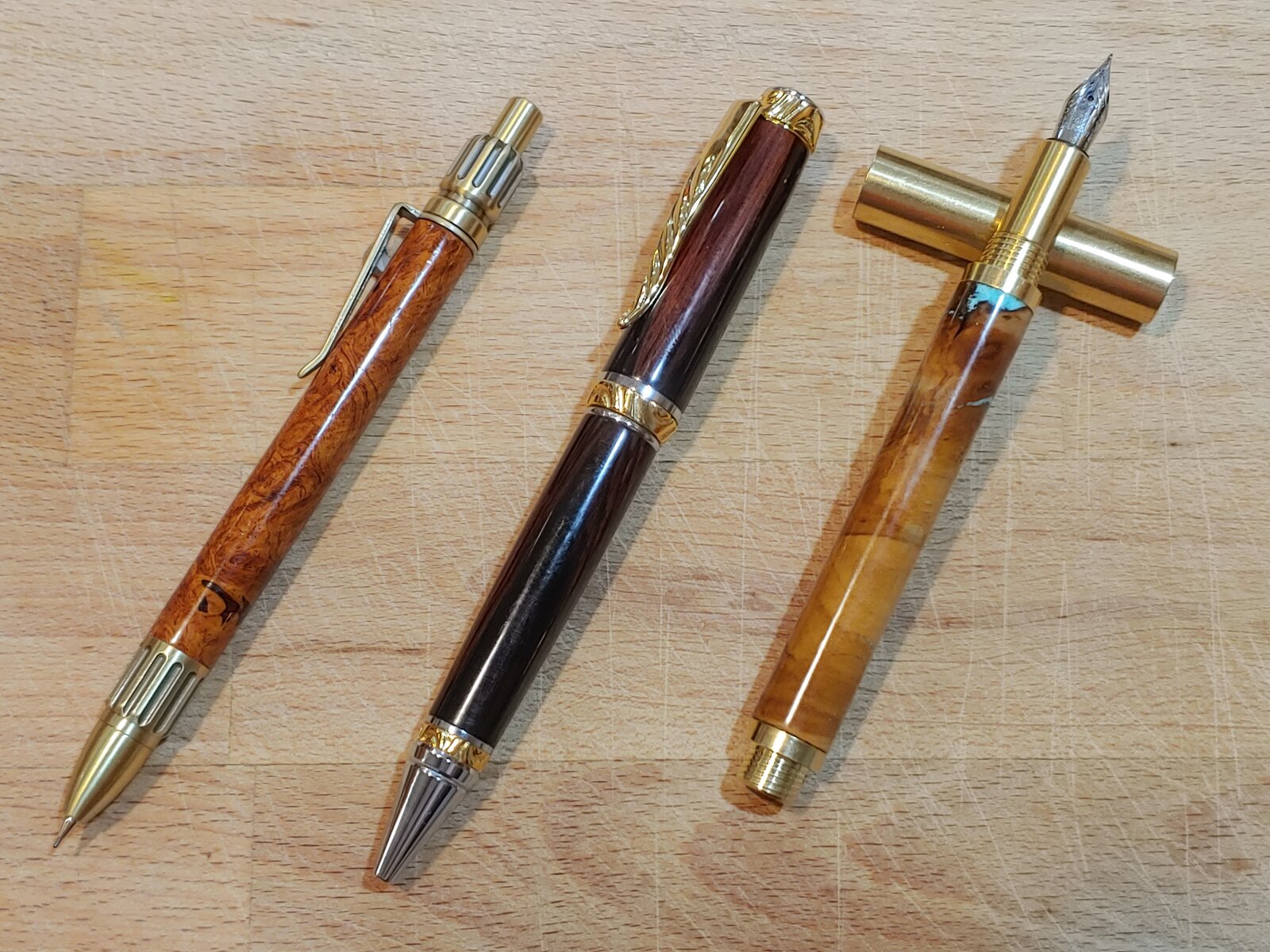 First is actually an older pen that I just converted to pencil. Kit is PSI Everyday Classic in antique bronze, with an Amboyna girl blank from June's Berea Big Box Club. Converted to pencil using the Schmidt DSM 2007 mechanism.
Next is an Ultra Cigar Pen in chrome/gold, from the September BBC, and a Cocobolo blank. I had to build up the lower end of the upper blank after going too small, but I think it turned out well.
Finally a brass PSI Raw fountain pen, with wood from a box of unmarked blanks I got from Jcapanna here. I managed to break a piece off one end trimming after glueing, and there were several cracks elsewhere I filles in with turquoise powder and CA. This and the pencil will be my new daily carry for work.