Joined

Mar 5, 2022
Messages

378
Location
This continues the custom order request that I have. As with the previous part of this set, all are Duraclick EDC mechanical pencils.
#45 is a segmented amboyna burl with aluminum and Gabon ebony. The client wanted claw marks somewhere on the body so this is what I came up with. Finish is CA - micromesh > Zona paper down to 1 micron > Novus 3,2,1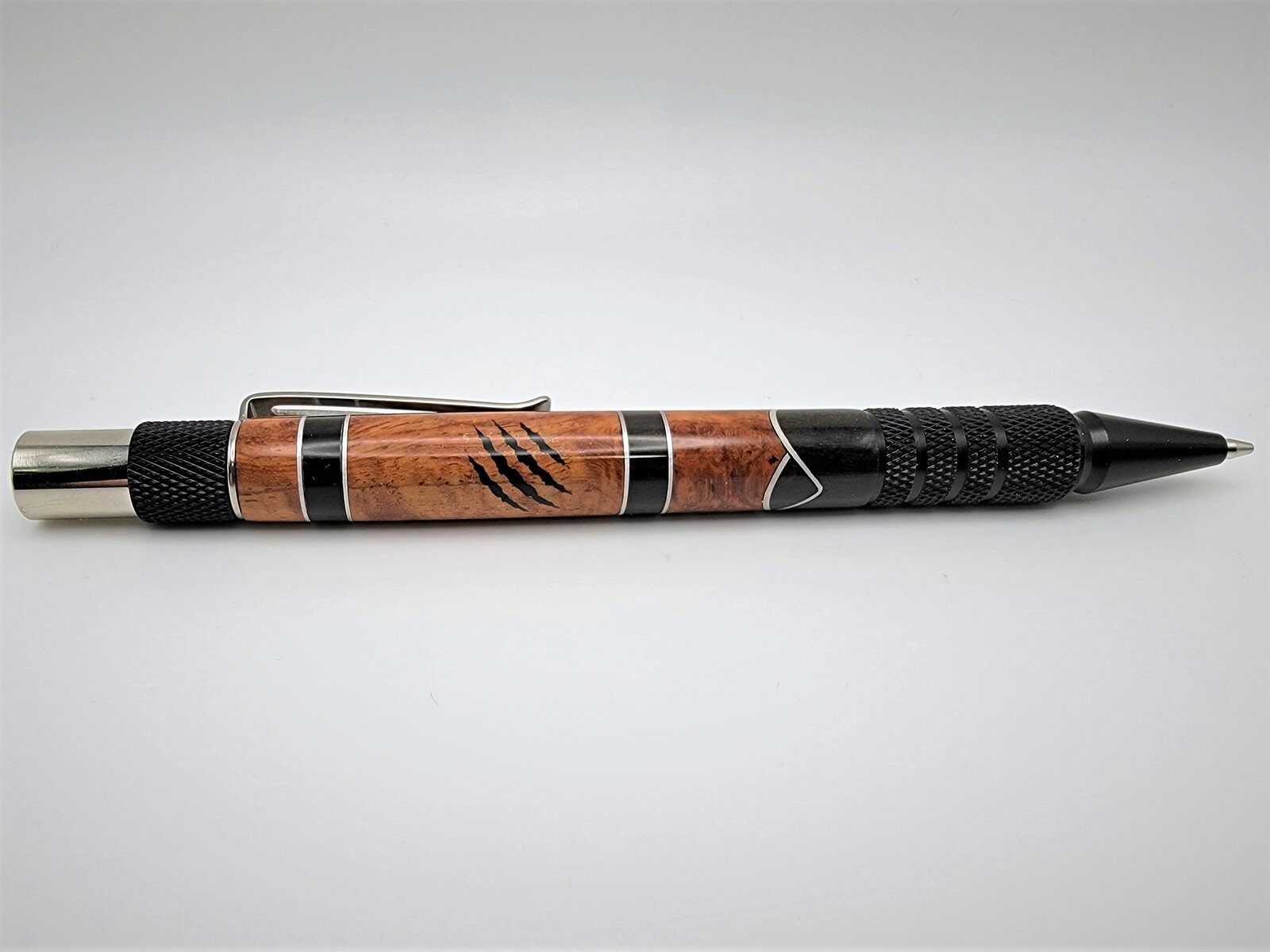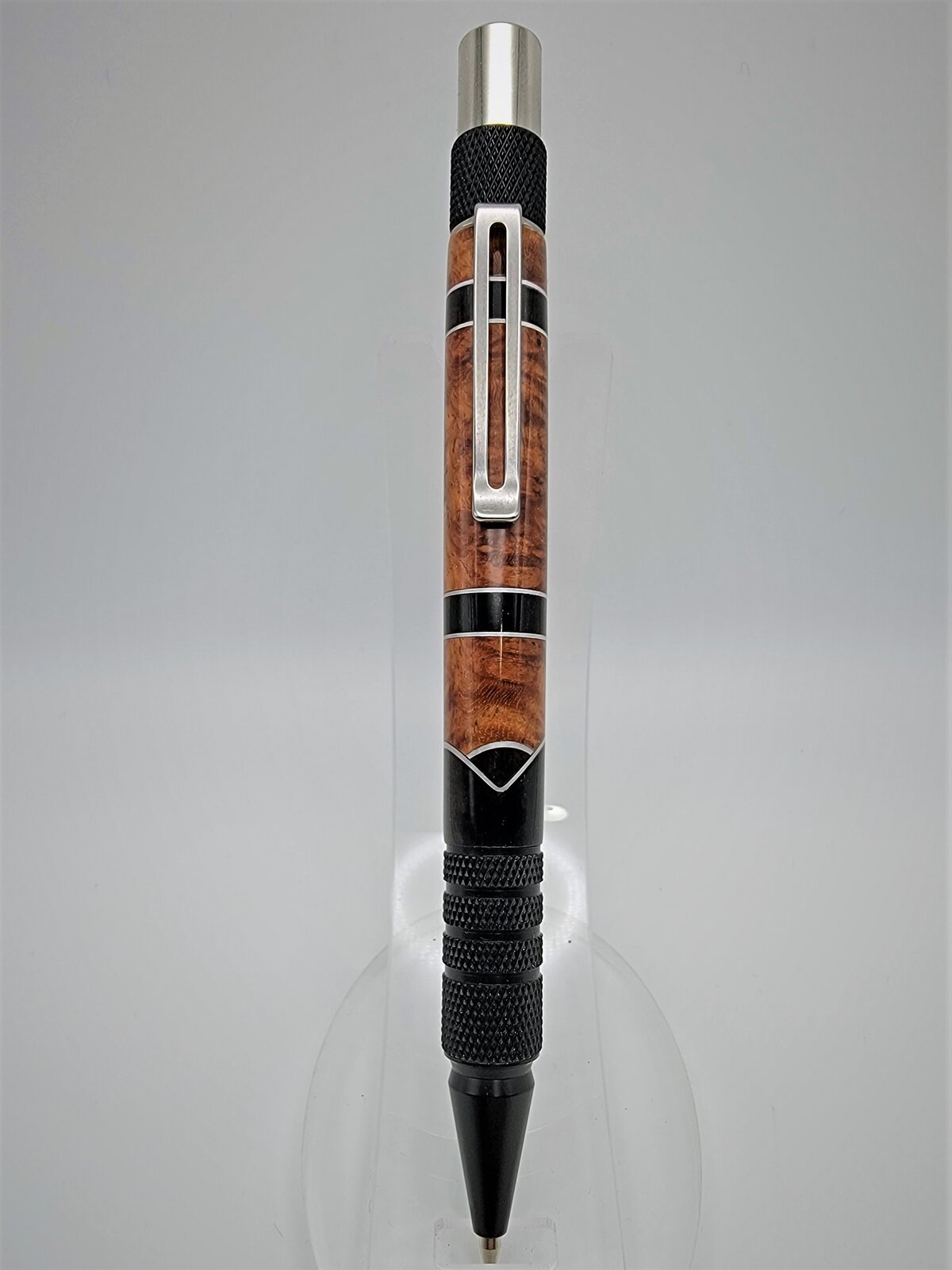 #46 is my first attempt at making a watch parts blank. I used nylon sheathing over the brass tube since I still wanted some of the brass to show through, then went about bending all the tiny watch gears into shape and attaching them before casting the blank with Alumilite. All in all I am pretty happy with the way this came out, especially for my first go at it. I learned a bit and I feel that my next watch part blanks will be improved upon.
Finish is Micromesh > Zona paper down to 1 micron > Novus 3,2,1