Joined

Mar 5, 2022
Messages

378
Location
A few firsts for me. Not my best work but I learned a bit.
Both are Rollester kits. Finish was abranet through the grits followed by zona paper, then CA > micromesh > Zona down to 1 micron > Novus 3,2, and 1
#33 was my first time casting a hybrid blank. I purchased some black ash burl bits from
@exoticwo
and finally got around to casting some in alumilite with red mica and some gold flake.
I learned that I need to allow for a little more material on the ends of these blanks. There is a solid red band up by the clip from where the resin got behind the burl piece when casting. I should have cut that off before measuring the blank. Also, I need to pay more attention to rounding the edges of the finished tube. There is a very harsh edge by where the tip coupler is pressed in.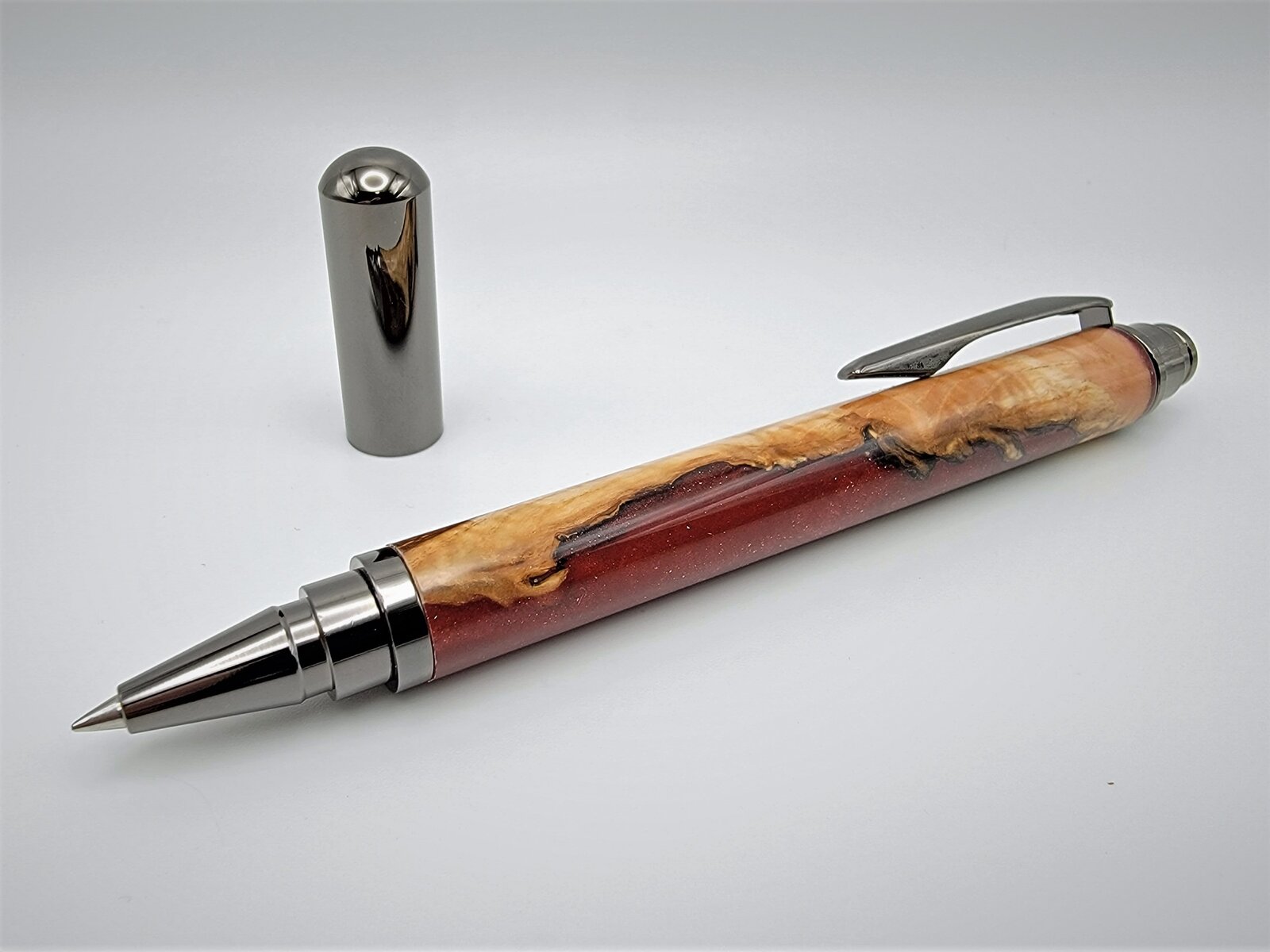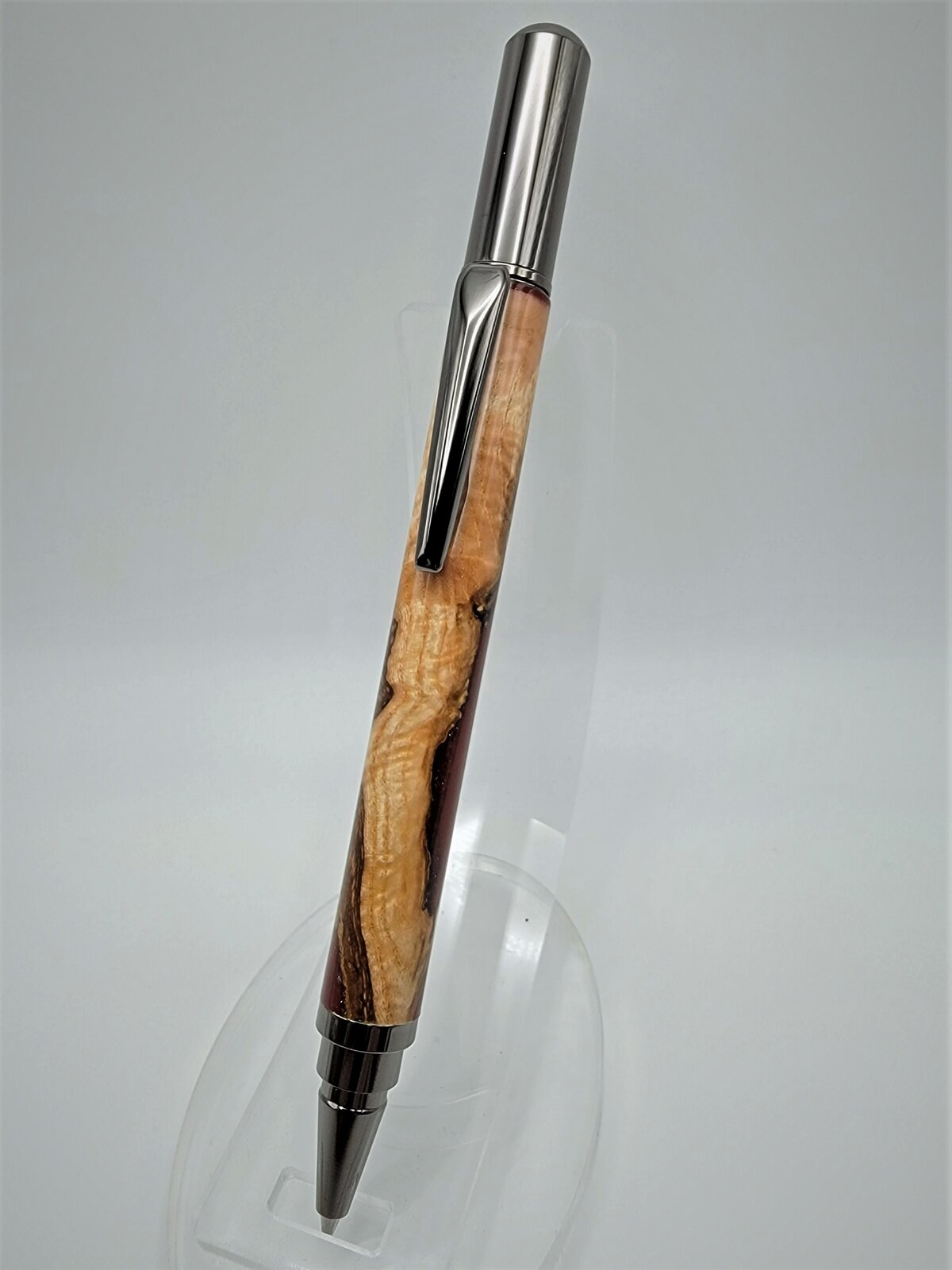 #34 is a blank that I cast using a 3D printed honeycomb skeleton which I purchased from
@Marko50
. The pictures don't really do this one justice. I used color-shifting chameleon mica powder which changes color depending on how the light hits it from red > gold > yellow. For some reason, it just looks like a kind of reddish brown in the pictures but it is a lot more dynamic in person.
On this one I learned that I need to be more precise with drilling as the honeycomb pattern shifts slightly due to my crappy drill press and its inability to drill a straight hole. Something that will be fixed when my new lathe arrives.
Also, I need to move more quickly when casting these and agitate them a bit more to remove air pockets. I had cast this blank with a few others, one of which I was going for color separation so the resin had already started to kick by the time I put it in the pressure pot which reduced the ability for air to be removed from the blank. It sounds far worse than it is. There were only a few very small pinholes at the top of the hexagonal pockets where air got captured. Some CA removed these pockets quite nicely and you cannot even tell in the finished product.