Joined

Aug 11, 2008
Messages

1,822
Location
Youth Over 13 and Under 17 Pen Making Contest - Vote


Please vote for your favorite three. We will only hold this one poll on this Contest.
Voting closes Midnight February 25, 2020​
Entry 1
Pen is Wall Street Black Titanium w/Gold, Wood is Lucerne. Entrant turned the blank on a Grizzly lathe and then sanded and polished it with Aussie oil. He assembled it and the final product is below.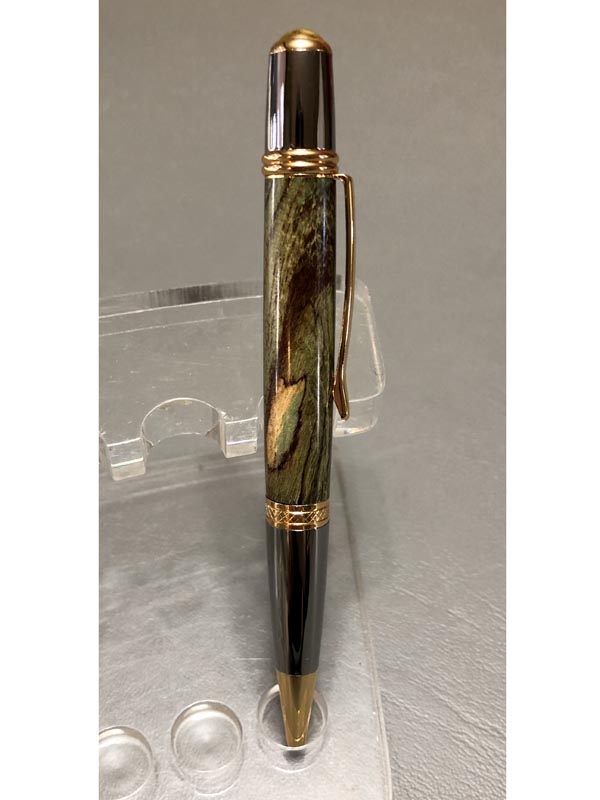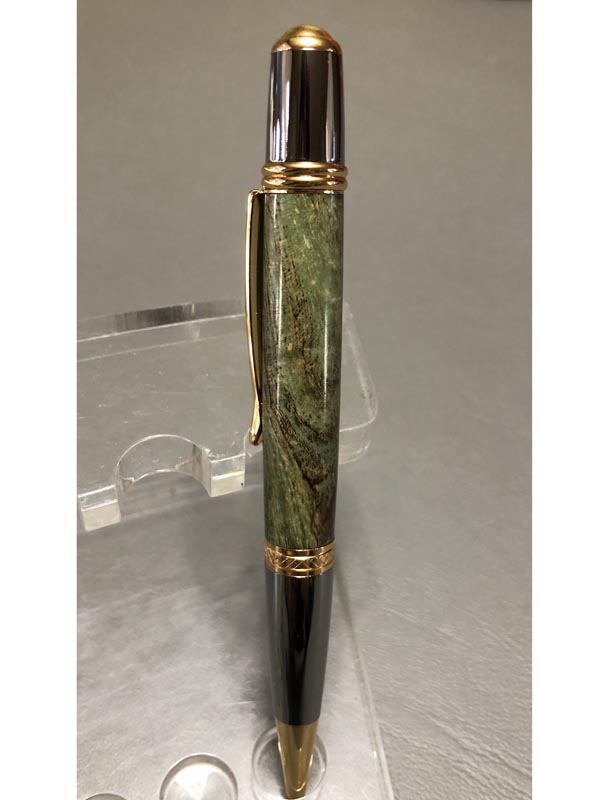 Entry 2
The kit is an Antique Pewter and Antique Copper PSI Steampunk. The blank was purchased from Tom Bell (m4skinner). Entrant did all of the work on this. I did nothing but verbally instruct him. He has been turning since he was around 8 or 9 years old.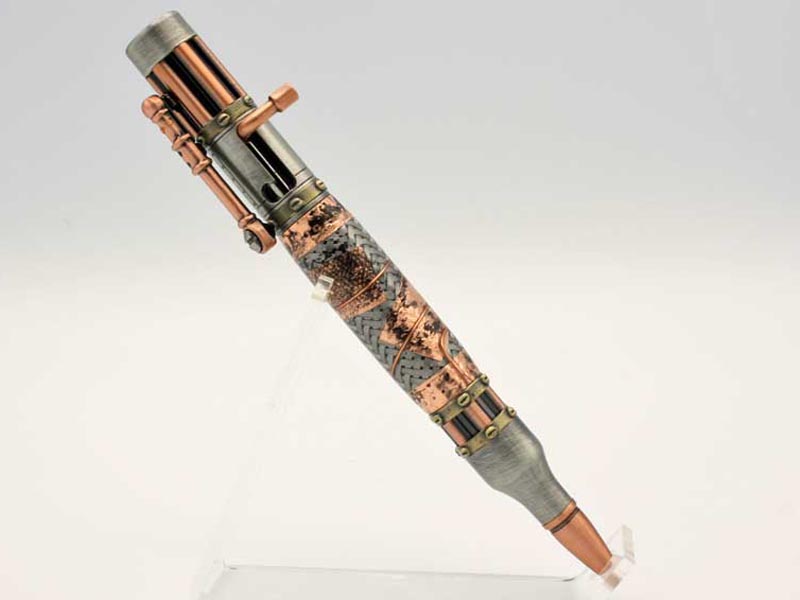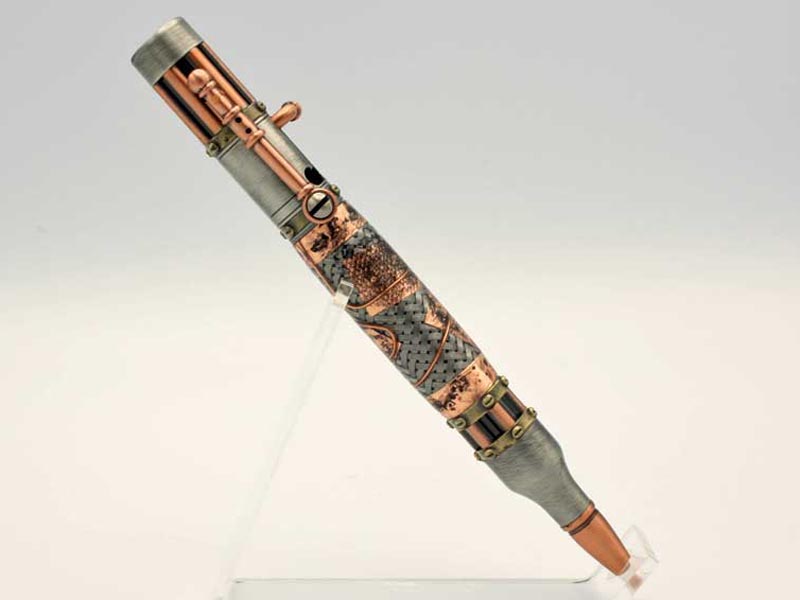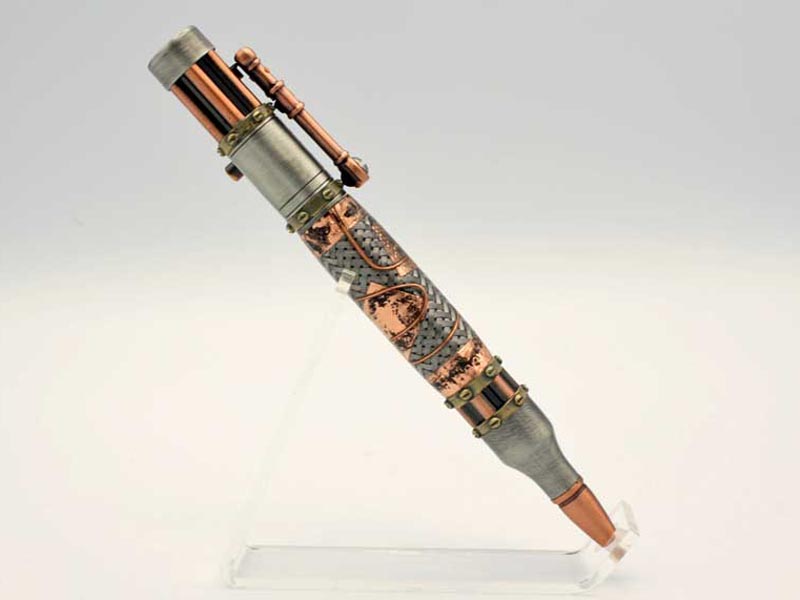 Entry 3
Entrant's 1st choice of a blank was a resin/wood hybrid (worthless wood) that unfortunately blew up as it was nearing completion. The blank he ended up using was labeled "Primaries". I remember picking it up at one of the gatherings. I think it came from either Richard Greenwald or Fred Wissen.
The kit is a Black Titanium & Chrome Major Twist. He did all of the work. All I did was watch and make a suggestion every now and then.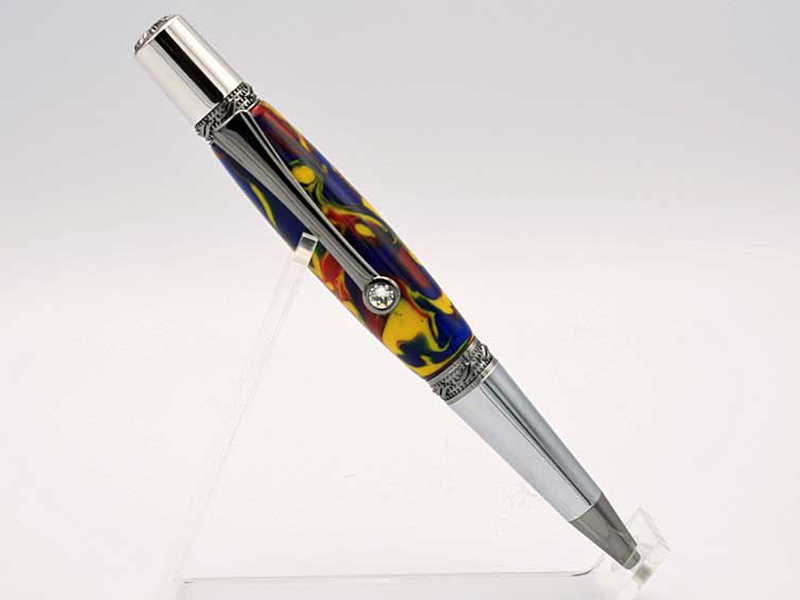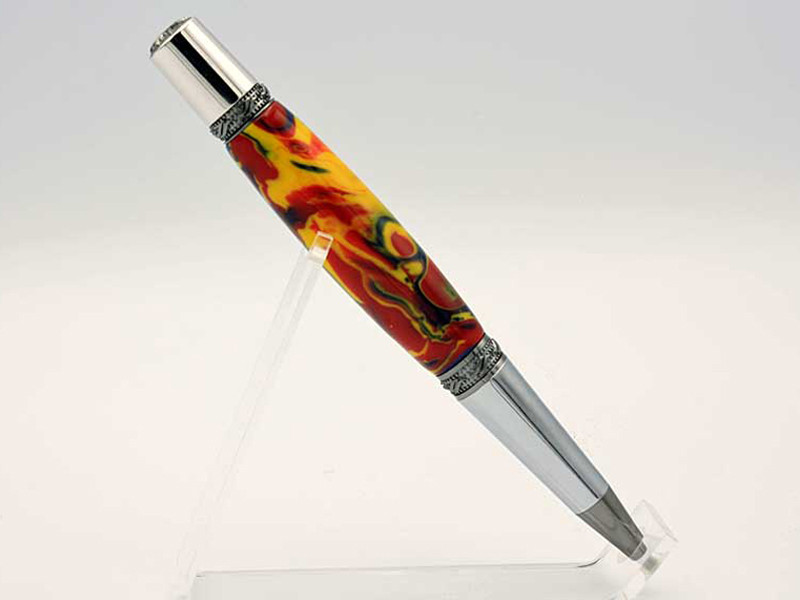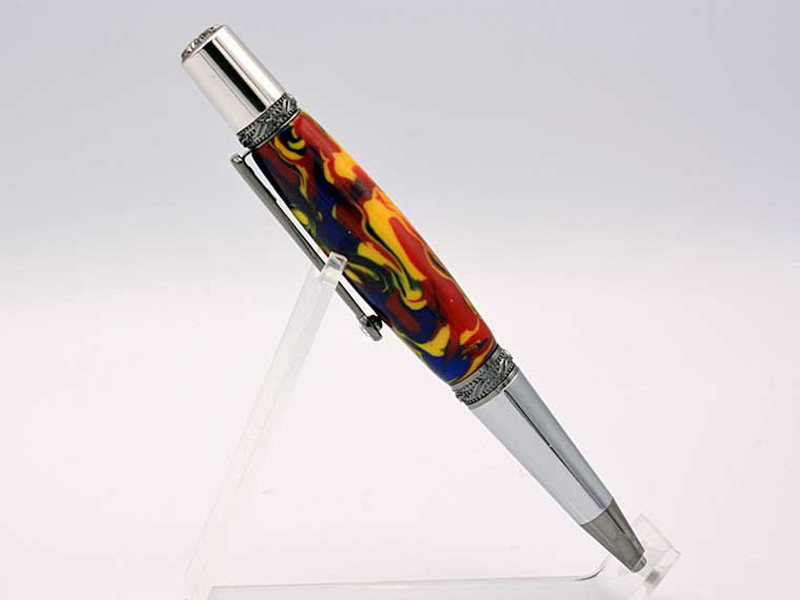 Entry 4
The pen is an Executive Sierra in chrome and brushed chrome wrapped in stabilized buckeye burl. It is finished with 8-10 coats of CA, which was a first attempt at a CA finish, then wet sanded and polished with plastic polish prior to the final assembly.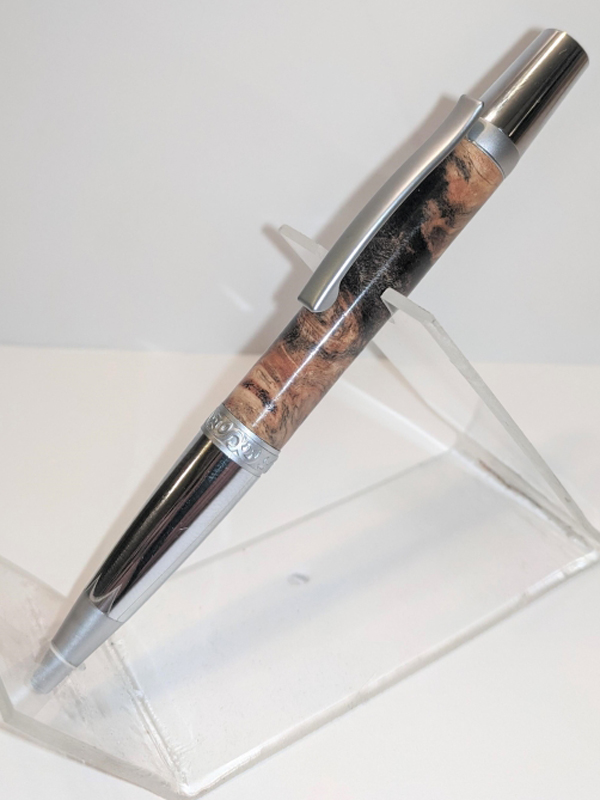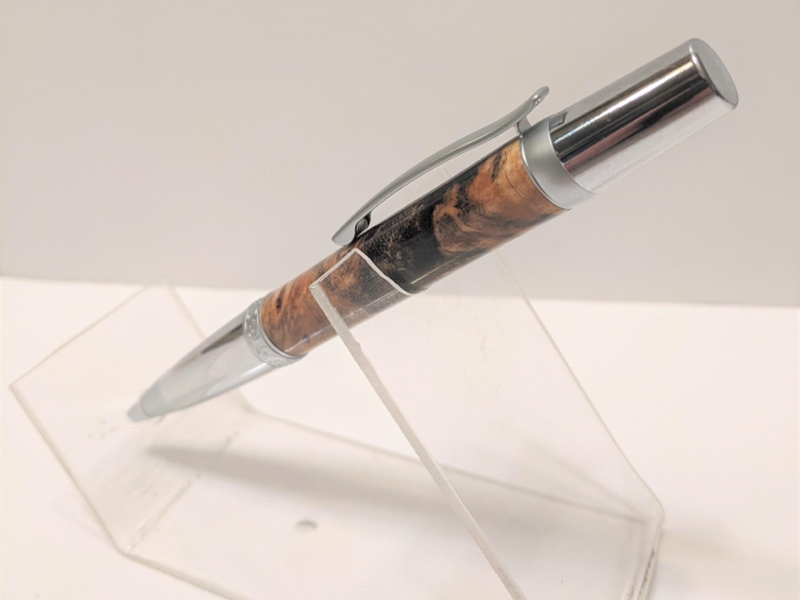 Last edited: