The entries for the Advanced Kit are in and voting has begun. Vote for your favorite entry. Voting will be for three days.
Entry #1 - I used parts a Smitty caballero fountain pen. I eliminated the ends and made it into a closed ended pen. I love the work or Martin (Manu Propria) and the work he does with Urushi. I tried getting the same look but with painting the Pen.
How I made the blank. I started with a plain simple wood. I turned it down to smaller then what is needed. Then I started building it up with very translucent paints. After a couple layers, I would apply layers of ca and sand it down and more layers of paint would go on. Also, in-between the layers I also applied gold leaf and mica powders to give it an depth. I did this process about 10 times to be able to get this look. The pictures do not capture the depth. There is hello, red and green paint on the under layers and more of green and light blue on top.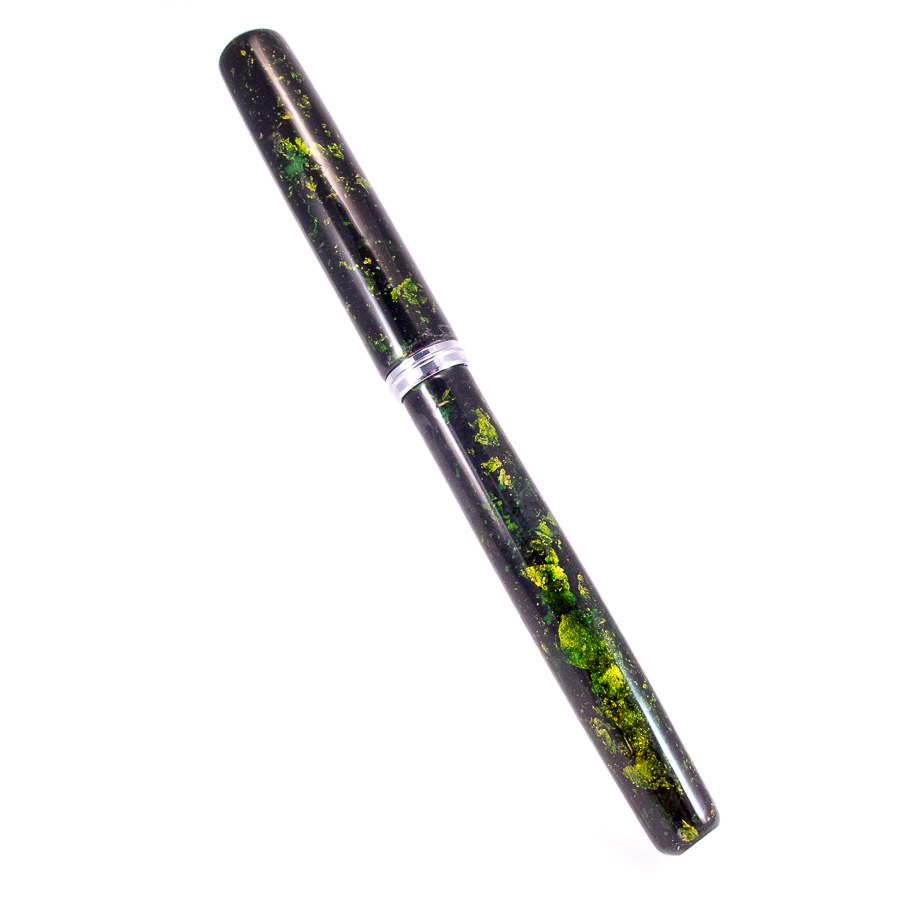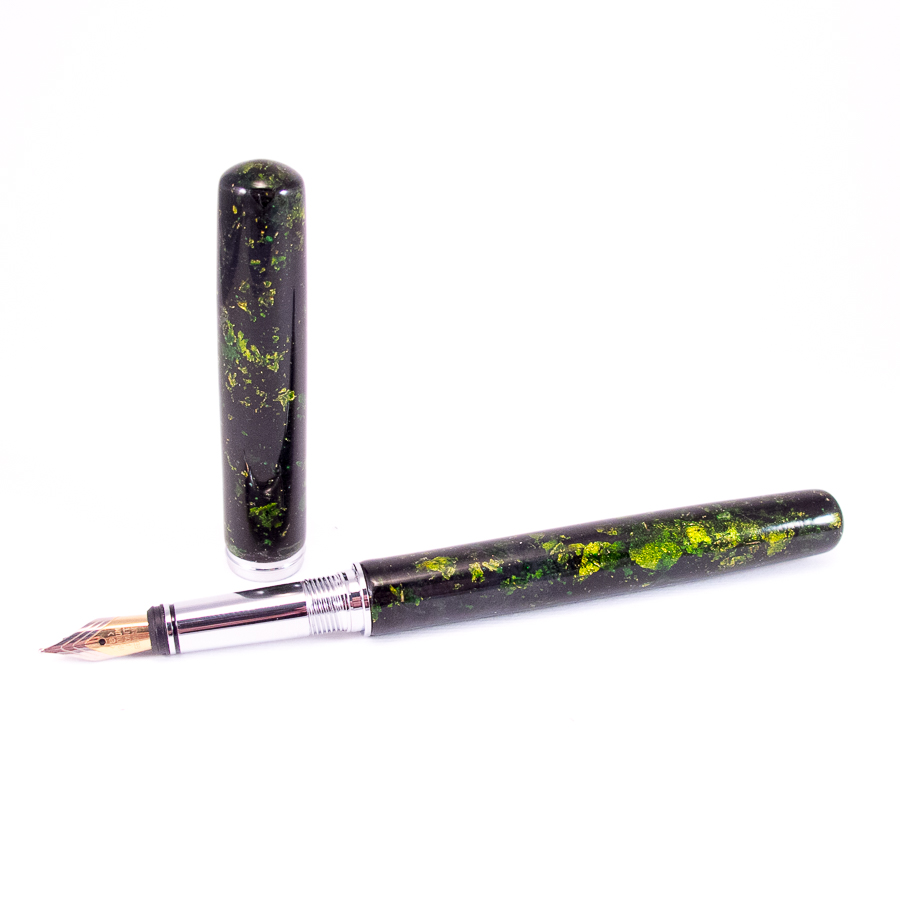 Entry #2 - This is my advanced kit entry using a gunmetal Baron fountain pen kit. I poured the blank using pearl-ex powder and alumilite. I tried to keep the overall look of the pen very simple. I designed the closed-ended barrel to hold a converter or two ink cartridges. The cap is threaded using a tap and die to hold the matching gunmetal clip. I kept the center band and clip. I deleted the finial and barrel end by making both sides of the pen closed ended. Thanks!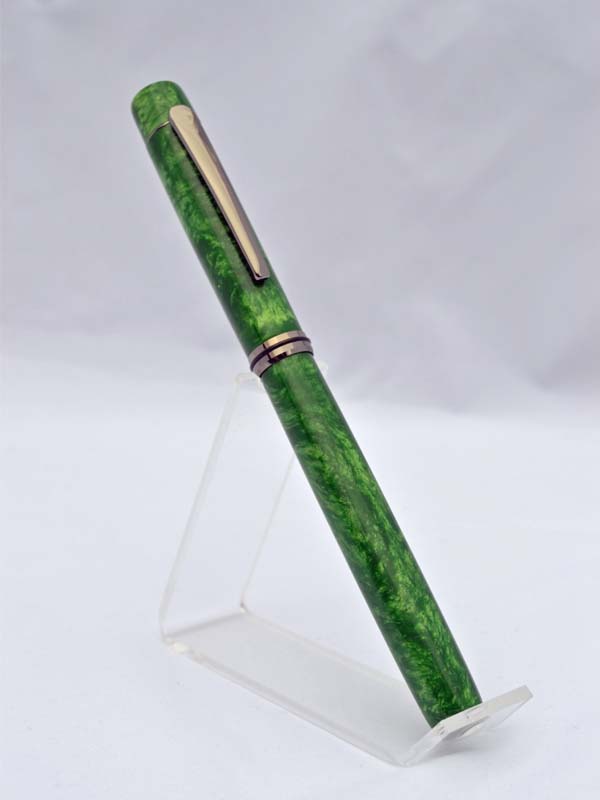 Entry #3 - This is a Majestic Jr matched with double dyed Violet and Teal Box Elder Burl. It is a closed end pen and I also replaced the pimp stone that comes with the kit with the double-dyed Box Elder Burl.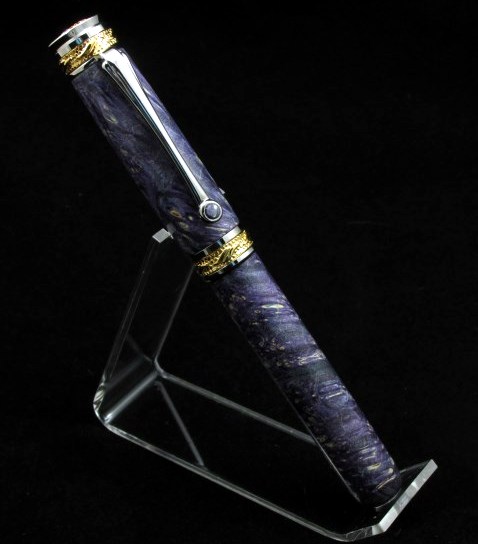 Entry #4 - Sterling Silver navigator fountain pen on a Lava Lamp Fire Lake blank. Torch fired fine silver metal clay was used to make customized accent rings, finial, roll stopper and bottom button. The metal clay was textured before firing and paginated after firing. Metal clay shrinks and distorts upon firing and it was challenging to get the accent rings to fit. The metal clay is 99% fine silver after firing.