Administrator
Staff member
Joined

Dec 5, 2003
Messages

8,232
Location
RESULTS POSTED HERE
HAPPY 15TH BIRTHDAY TO THE IAP!
Every year, we thank our supporters with our annual Donation Drawing
When you buy any of our anniversary items during January or February, we throw your name in the hat for a drawing at the end of the month. Don't want to buy something? No problem! See below for a FREE way to get your name in the drawing.
NO PURCHASE REQUIRED: If you would like to be entered in the drawing, but you don't wish to buy something, simply do the following; Send a postcard with your name, address, and IAP member name via Postal Mail to: Jeff Brown, 23618 Concord Dr., Westlake OH 44145. Your postcard must arrive on or before Wednesday, Feb 20, 2019.
NOTES: (1) This isn't a raffle, so buying multiple items or placing multiple orders does not not increase your chance of winning something in the drawing. One entry per member. (2) The drawing will be conducted on Sunday, February 24 before noon US Eastern time. (3) We use a third-party draw service from random.org to execute our drawing. Drawing results will be conspicuously posted.
Below are the donation drawing prizes!
Additional prizes will be added during February.
This post contains the complete, official list of prizes.
Prizes will be drawn in the order of highest to lowest value.
​
<hr>
3-Bar Carbide Tool Package from T. Shadow & Co. $180 Value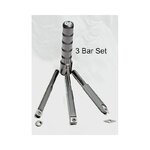 <hr>
Drill Doctor 750x $140 Value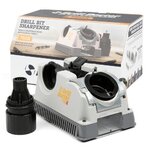 <hr>
Abalone Blanks from [profile=brownsfn2]Ron Robbins[/profile] $340 Value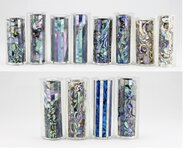 LIST OF INCLUDED BLANKS IN POST BELOW
<hr>
Feathers and Casts from [profile=JohnU]John Underhill[/profile] $375 Value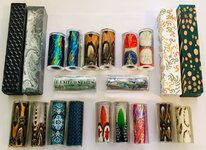 LIST OF INCLUDED BLANKS IN POST BELOW
<hr>
LFRB of Blanks, Blocks, and Kits from [Profile]Edgar[/profile] $225 Value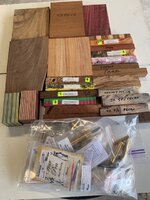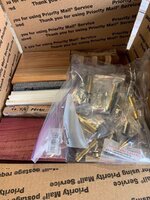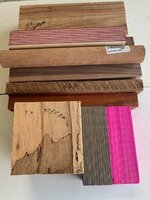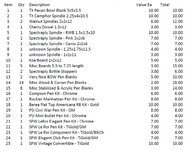 <hr>
Diamond Knurl Pen Kit Package from Exotic Blanks $100 Value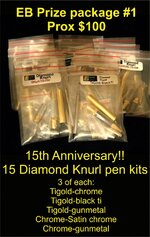 <hr>
$125 Gift Certificate to Niles Bottle Stoppers
<hr>
$100 Gift Certificate to Bell Forest Products

<hr>
Steampunk Art Glass Pen Holder from [profile]Mr.tune[/profile] $125 Value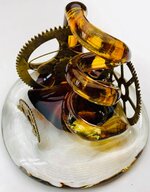 <hr>
S2200 Sterling Silver Pen Kit from Silver Pen Parts $145 Value Each
This is 3 separate prizes awarded to 3 winners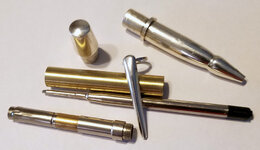 <hr>
29-Piece Norseman Drill Bit Set from [profile]Mark James[/profile] $85 Value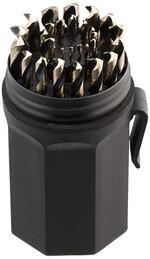 <hr>
A Magical Skew from T. Shadow & Co. $90 Value

<hr>
$50 Gift Certificates from R&B Crafts $50 each (2 prizes)
This is 2 separate prizes awarded to 2 winners
Last edited: