Anytime is the time for a trail mix, Chex mix, Texas trash or whatever your favorite term might be. I have tasted many of these mixes over the years, but none that I like better than my own concoction.
I make a lot of this every year and the number of requests for a container of it goes up every year.Have fun & enjoy.
Click on the image below to begin download.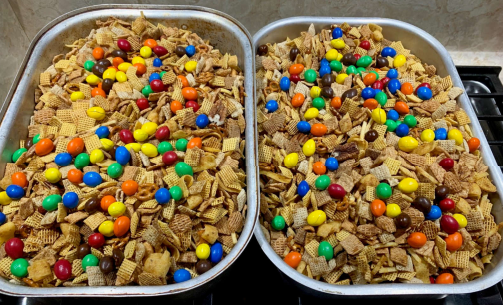 Chef
@Edgar
Dohmann