This Colored Conversion chart will print on (2) 8.5" x 11" sheets of paper or back to back, if your printer allows it. I've Laminated it also.

It includes MM Equivalents by Tenths, Fractions, Decimals, Number & Letter Drill Sizes.
Uploaded 6-10-2022
Click on the image below to begin download.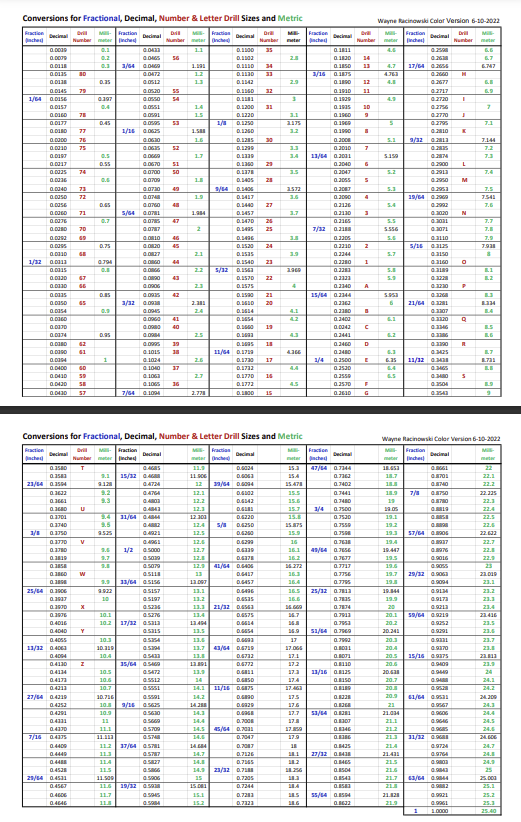 Author: Wayne Racinowski