Android IAP Bushing & Tubes Reference Version 2.0 Dated July 13, 2023.
This Installation Requires Uninstalling the Old Beta Version 1, then Repurchase the V1.0 or V2.0.
Unfortunately, if you previously Purchased the beta app, you will also have to Purchase the New Version 1.0 or 2.0 to be able to access our latest database. Sorry about that - it's a Google issue.
Please Download and Test the app. Then Report any issues here so we can address them.
Contact Email:
appfeedback@penturners.org
Click on the image below to begin download.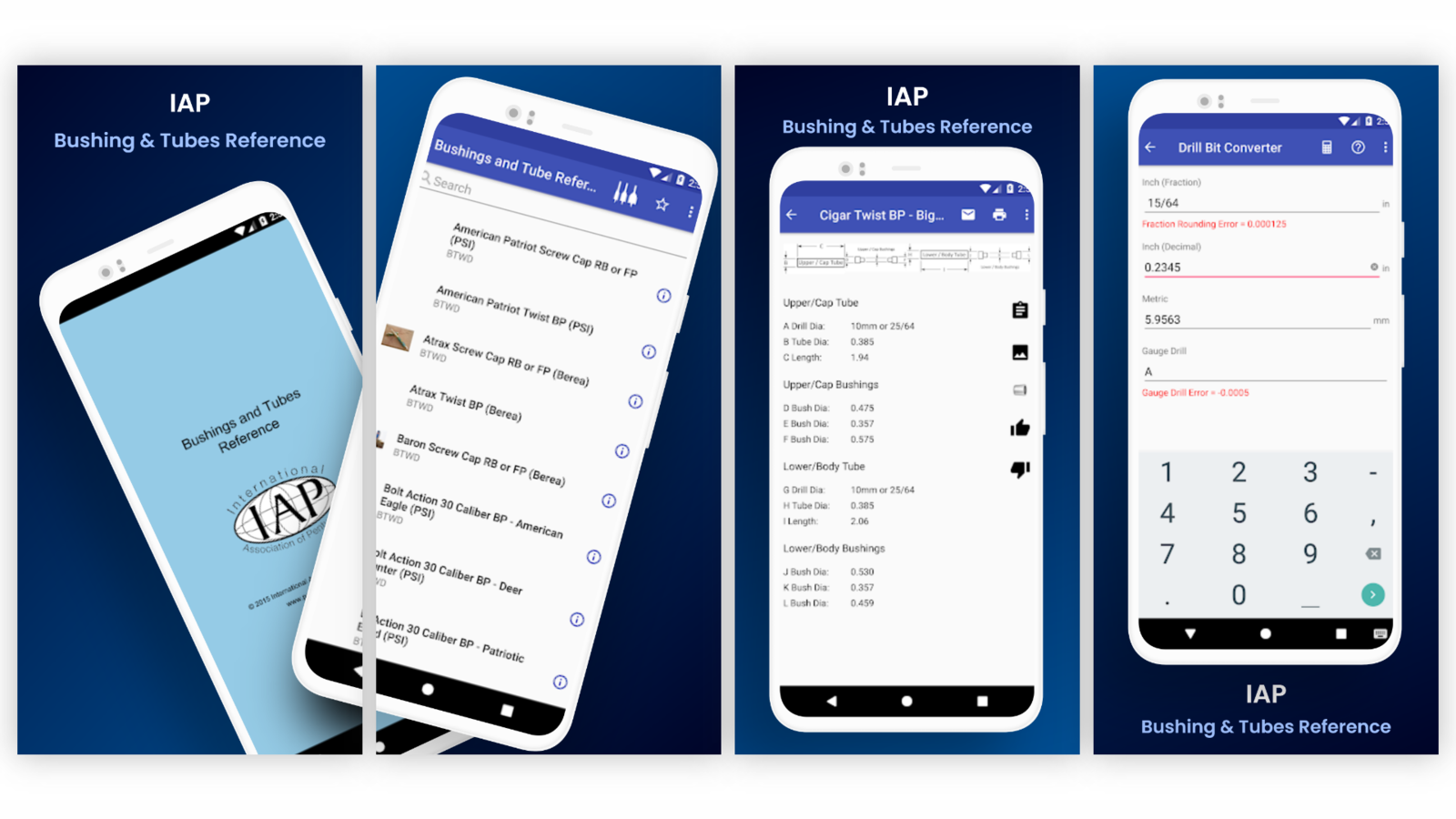 Developer: Edgar Dohmann