Joined

May 17, 2015
Messages

916
Location
So this is the first non-pen thing I've made in quite a while. I got the urge to revisit my college days as a metalsmithing/jewelry design student and try some stuff I never messed with in school, primarily chains and intricate clasps. This is a double loop-in-in loop (also called a foxtail ) chain, with a hinged locking box clasp. It's fairly chunky , and made from argentium wire, sheet, and tubing. I used 14g wire for the chain, and rolled all the other stock out from an ingot I poured. I am happy with it, being my first attempt at a bracelet and clasp.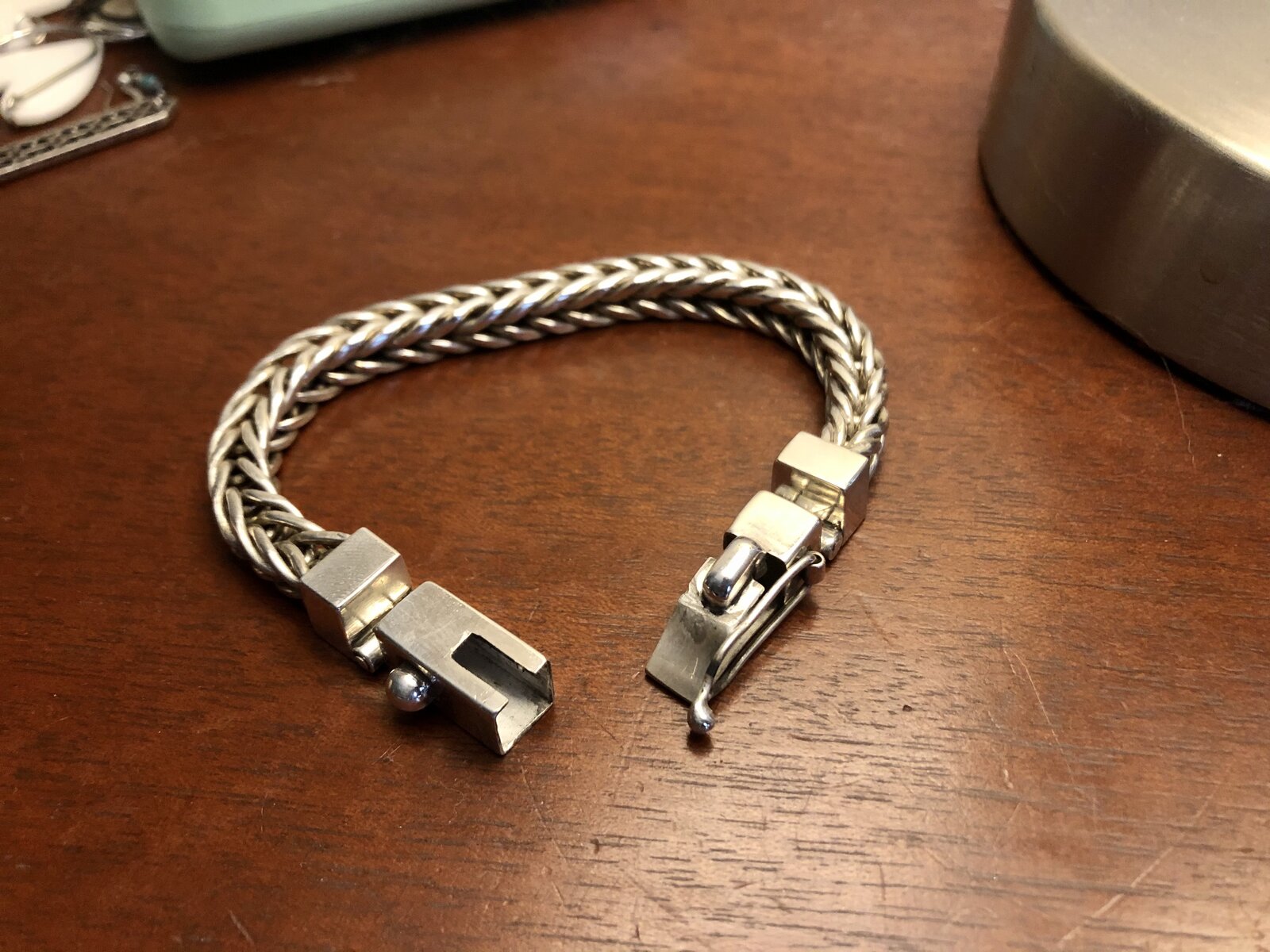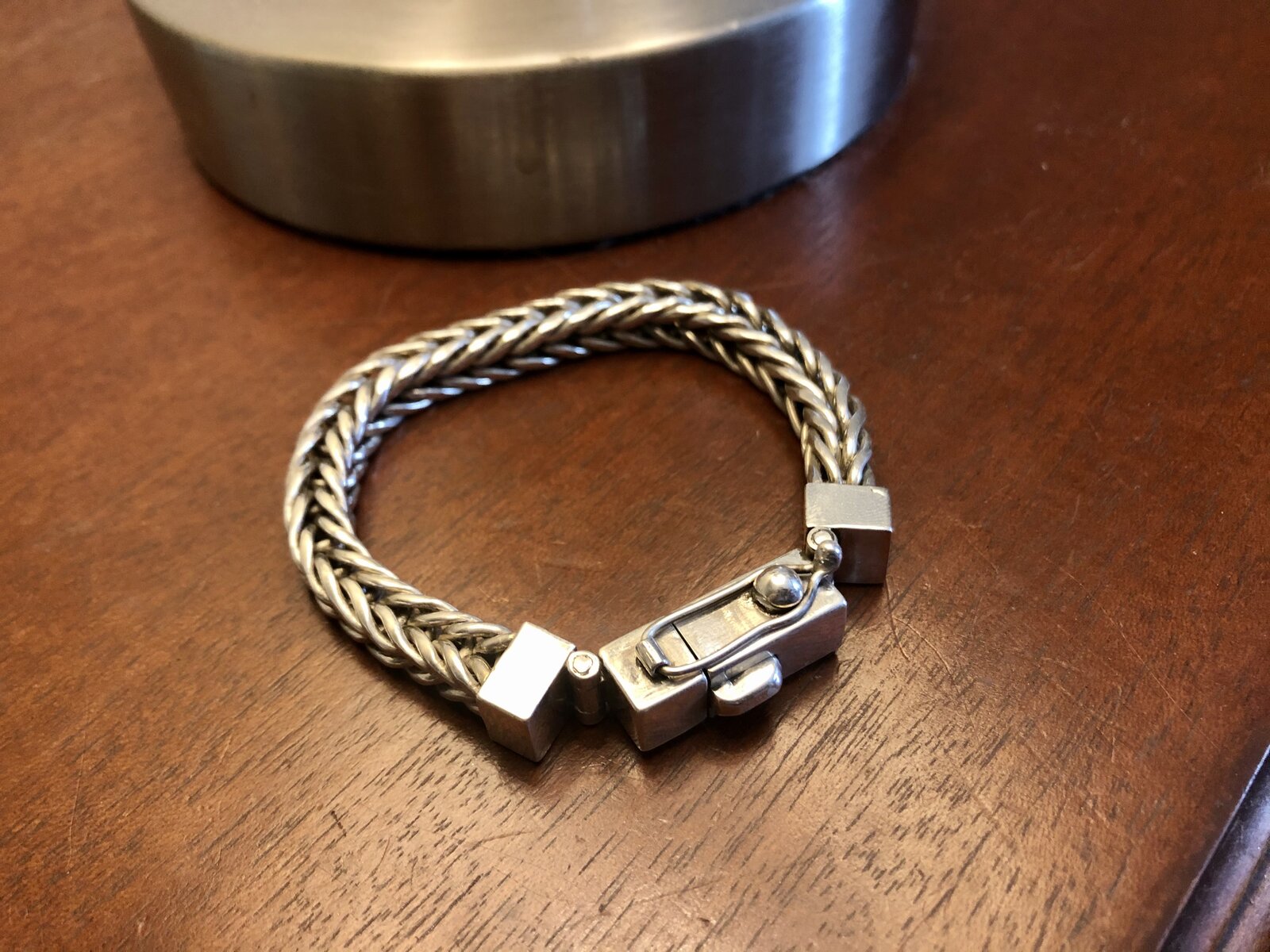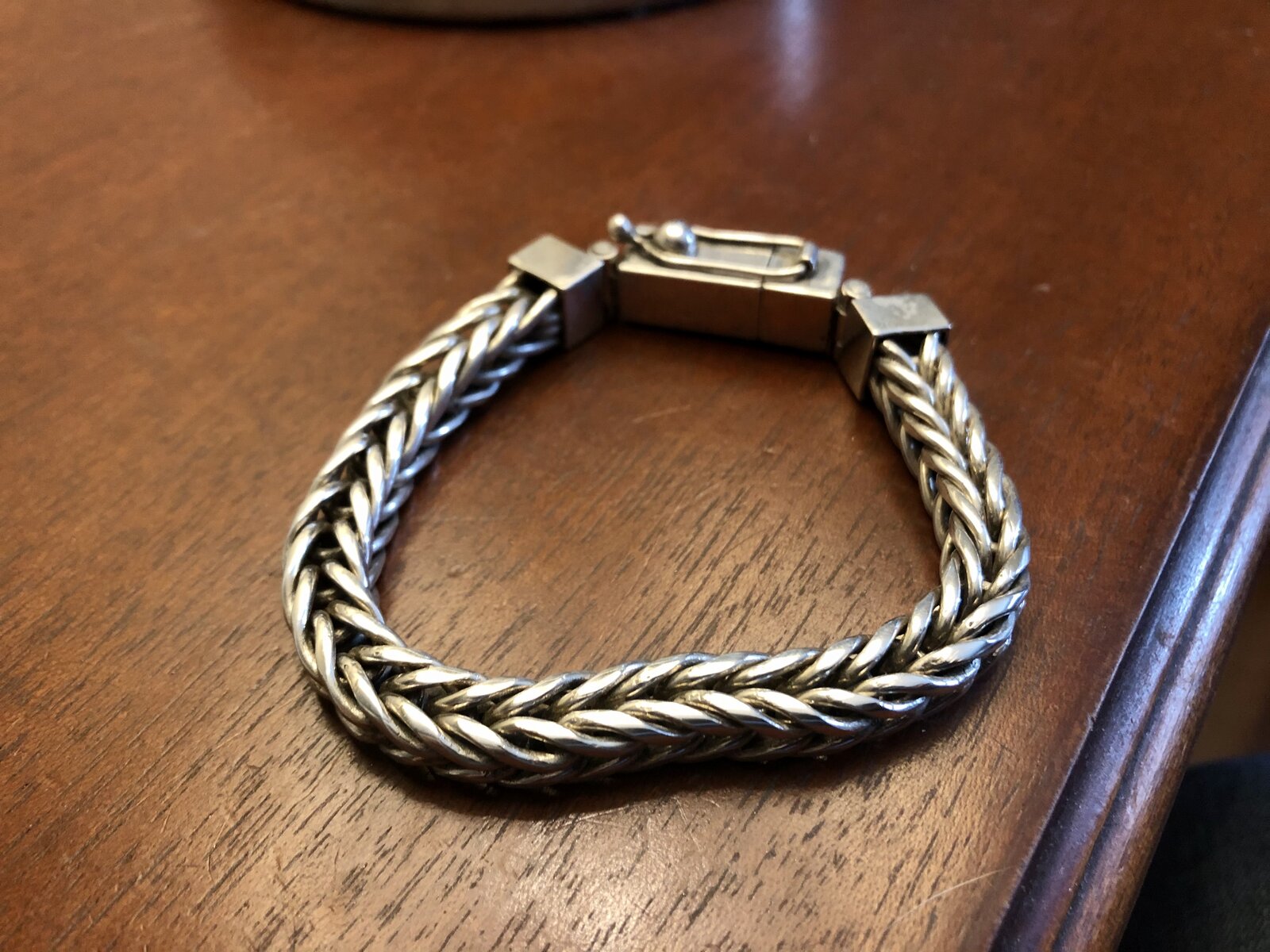 and here is a video.
John Albert shared a post on Instagram: "A chunky double loop-in -loop bracelet with hinged box clasp, I made from argentium silver. 60 grams. #metalsmithing #jewelry #jewelrymaking #craftersofinstagram #crafting #makersgonnamake #makersofinstagram". Follow their account to see 1197 posts.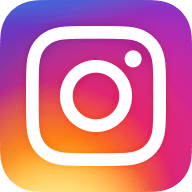 www.instagram.com