Made this pen yesterday. The wood is dyed and stabilised buckeye burr from a batch of different coloured blanks I bought off a guy on Facebook. The threads and finials are cellulose acetate and the accent rings & logo coin are all sterling silver. Fitted with a Bock nib.
Fully sleeved, tapered cap and barrel. The final photo shows it with a black nib alternative.
Cap threads are 13mm and the pen is around 145mm closed.
Cheers
Ash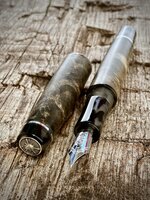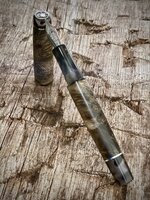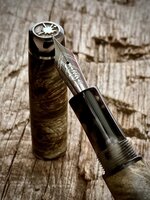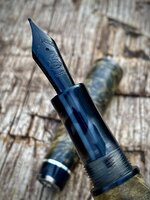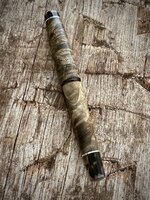 Last edited: