Joined

Jan 10, 2007
Messages

366
Location
Quality is part of their name, until you have a problem. BUYER BEWARE, Berea uses misleading product language & will use it to their benefit when there is a problem.
My expectation is that there will be consistency between blanks of the same material. When the product category is "Acrylic Acetate", my expectation is that everything in the category is the same product in quality & consistency.
AA-79 (thin blue line) does not behave like any of their other AA blanks. The blank is brittle (as if poly). The blank does not thread (as if poly). The blank polishes nicely (as if poly). The blank is in the Acrylic Acetate category.
When asked, Berea comment was that the individual product description for this particular blank did not say "Acrylic Acetate" as is used in every other blank in the category. Berea only used the AA product prefix because it was convenient for them and does not think there is anything misleading.
I usually take 5 to 10 thousandths per pass using carbide tooling with any Berea AA blank. These blanks make 2/1000 per pass difficult. I should have realized something was amis when the blanks arrived mass tumbled to remove the edges.
Berea Hardwoods Comment:
"The part number is marked as AA-79 however, nothing in the description mentions this as being acrylic acetate, poly resin or a poly acrylic blank.
At the time of introduction the part number was used to keep things uniformed for inhouse inventory.
The blank is actually a poly acrylic or PA…"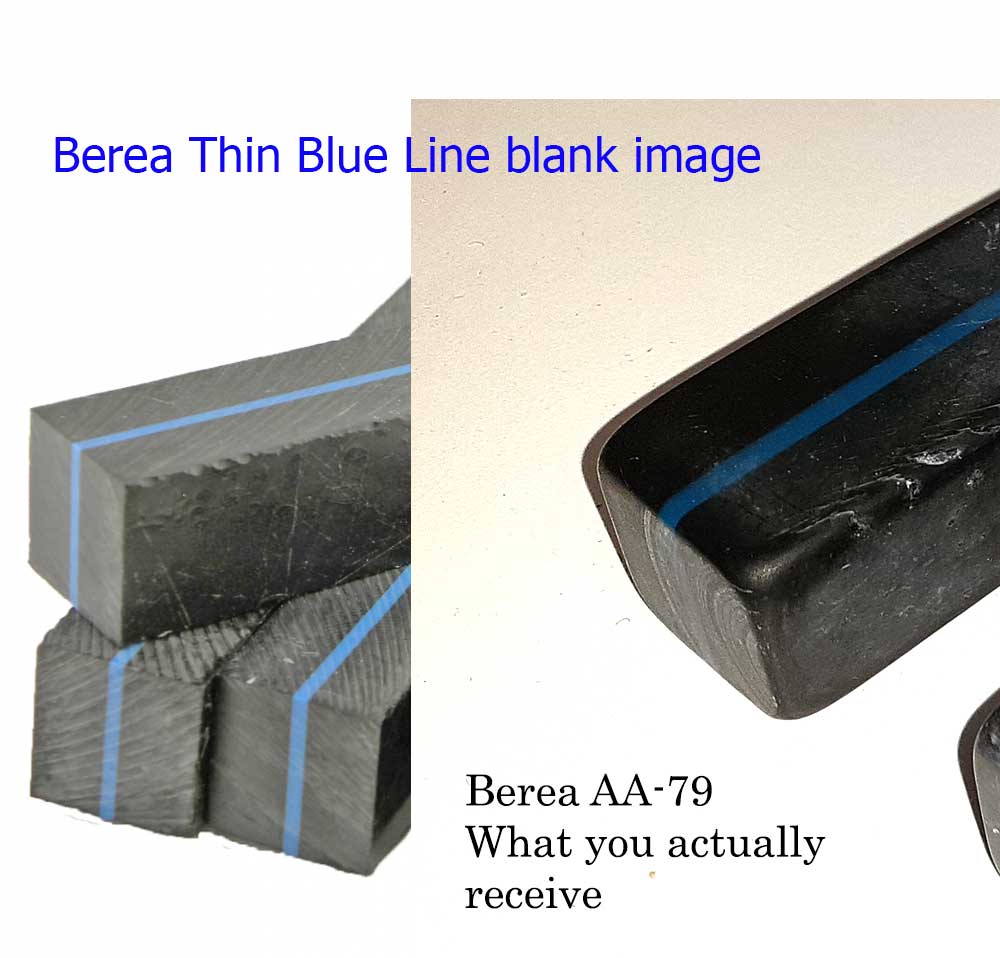 Last edited: