Joined

Mar 28, 2005
Messages

351
Location
I pulled a few more pictures out. Throwing them up for comments.
This first one is maple on a comfort tip, with a walnut CB. This was the first CB I ever tried.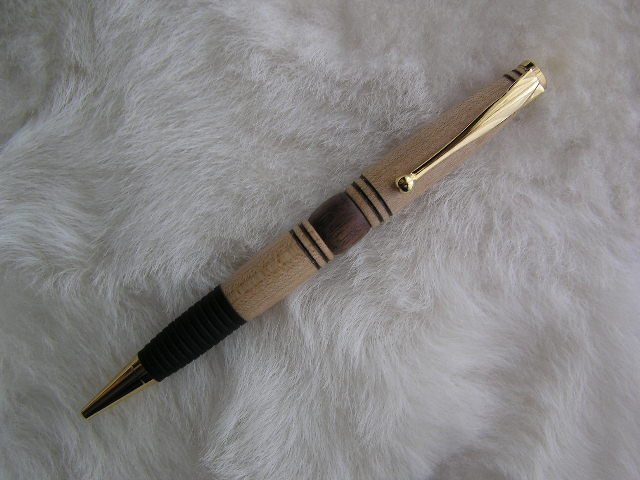 This one is Avonite on a SL kit. I was very disappointed with this one. The Avonite comes in 1/2" sheets and must be glued to get thickness. After turning this pen the line between the layers was clearly visible. But of course the pic is taken from the other side.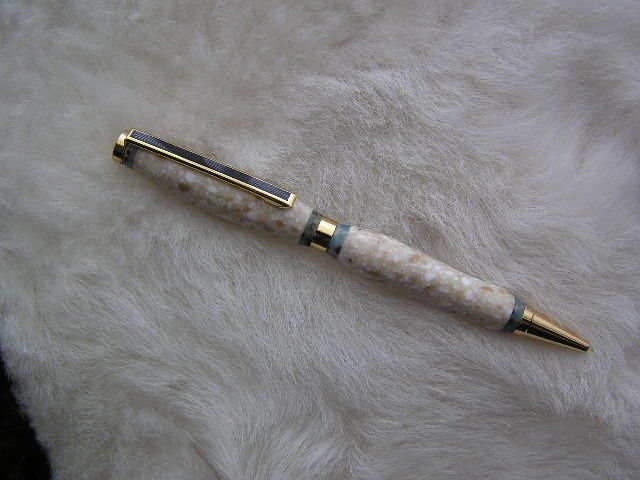 And last of all, I had a request for a skinny pen, so here is an Ash SL. The grain doesn't show up well in this photo, but is very subtle.
I also apologize for the quality of the photos, still trying to get a consistant result.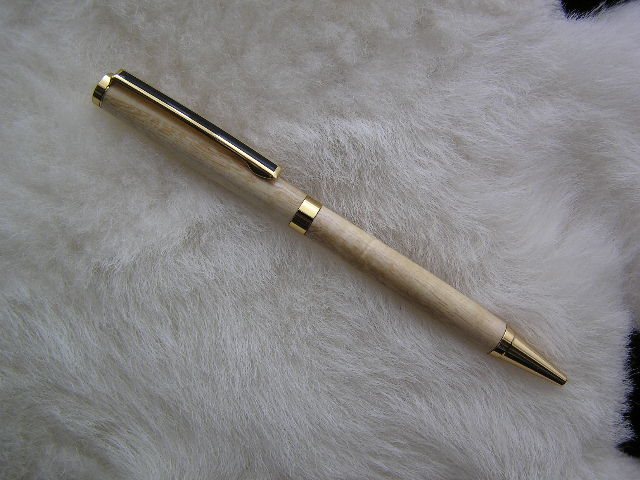 Anyway, enjoy, and as always comments are welcomed and appreciated.