---
I'm getting the same thing: "This video contains content from WMG, who has blocked it on copyright grounds."

Too bad...I can use all the help I can get.
__________________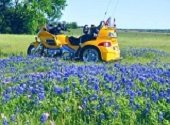 Give a man a fish and you'll feed him for a day. Teach him to make pens and he'll never fish again.