I have 2 Regional A boxes available, each box is $26.00 each with FREE Shipping (US Only). I take Paypal.
Box #1, casting burl material (small usable pieces) $26.00 Free Shipping (SOLD)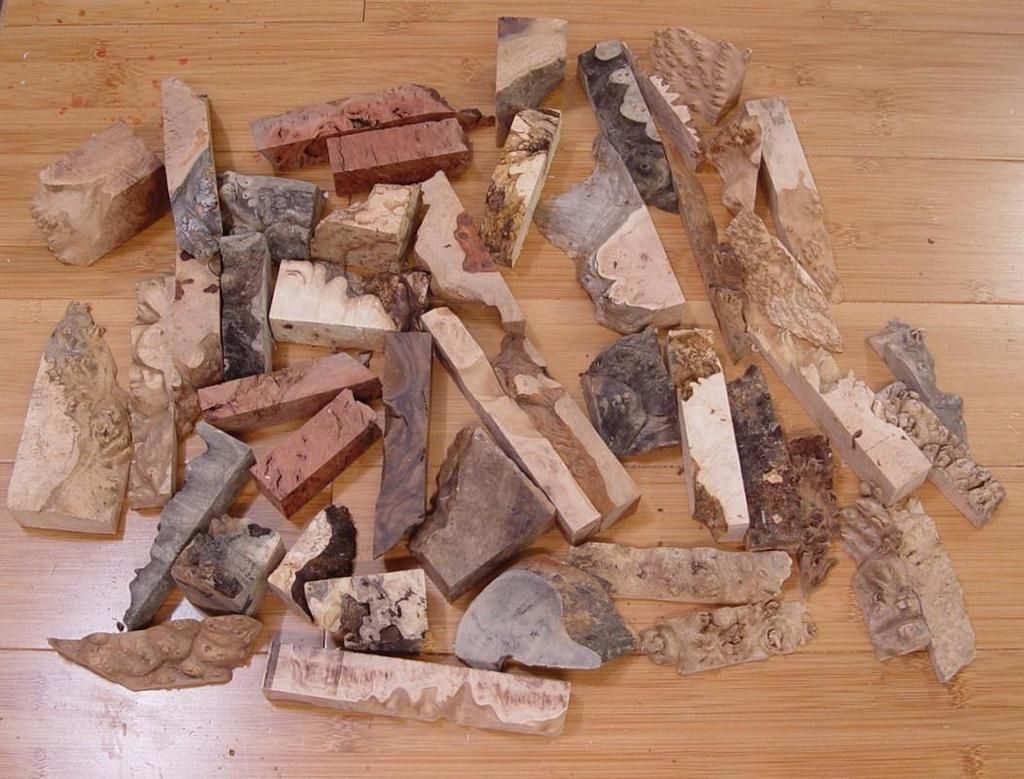 Box #2, Burl pieces, mostly shorts, some have cracks that will work well for casting. Box elder, buckeye and mostly maple. $26.00 Free Shipping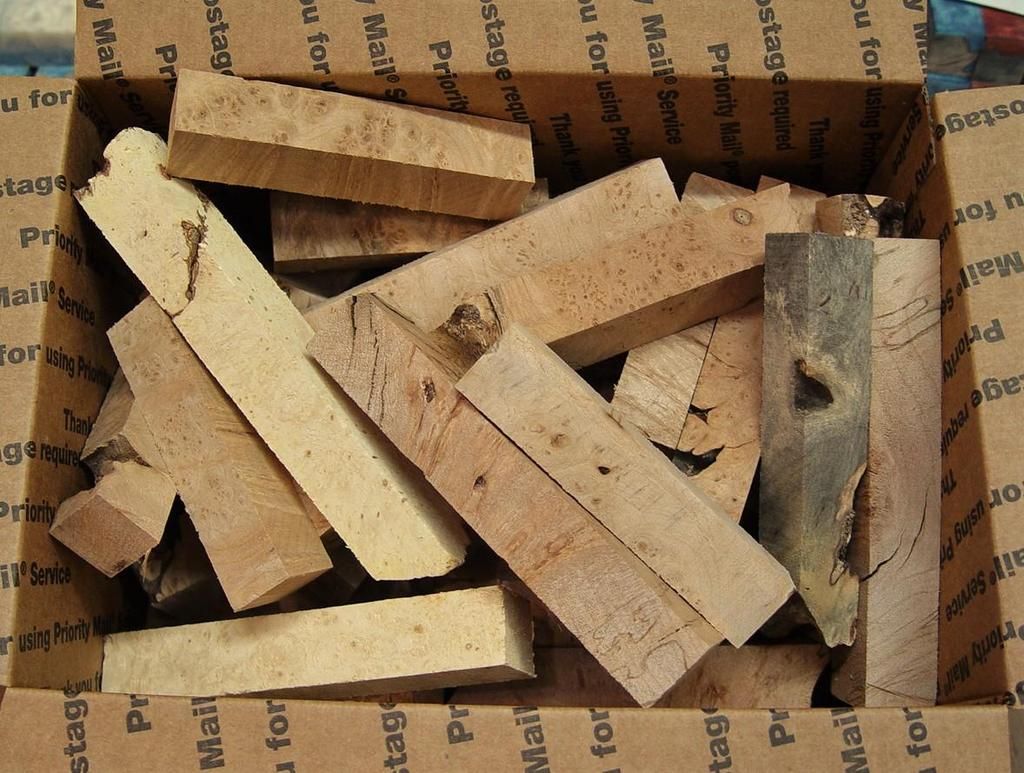 NEXT: Full size Maple burl blanks for stabilizing. I have 5 Twelve-packs available. $26 per 12-pack shipped (US Only).
They were all cut from the burls in the picture.
The picture below the burl are a sampling of the blanks. They were misted with DNA to show the grain. (the pic shows only 10 blanks but there are 12 blanks per pack). These are excellent for stabilizing bec they will absorb resin and tint very well. I would normally keep them for my stash but have too many.