SOLD
I have a bunch of centerbands for someone that likes building slightly customized pens. By that I mean not totally from scratch, but using kits and some custom components.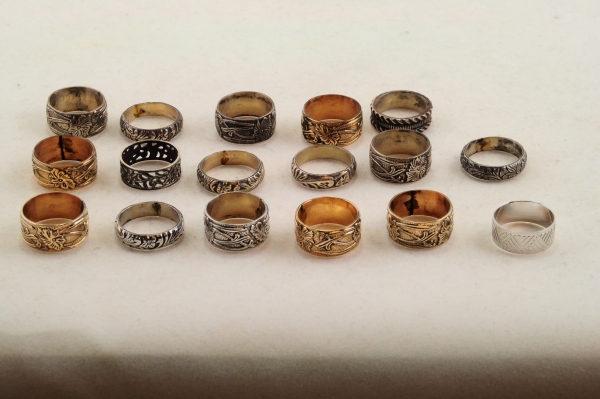 View in gallery
These are center bands[/url] soldered up from pattern wire, and they can be used with the El Grande family of pens with slight customization of the cap (female) plastic center coupling. The ID of these is roughly .550" give or take a little. The right front one is there for comparison only, it's from an El Grande Elite. There are 16 of these, the width varies. I gave the front row a quick once-over with a silver polishing cloth. Here is an example of one of these on a pen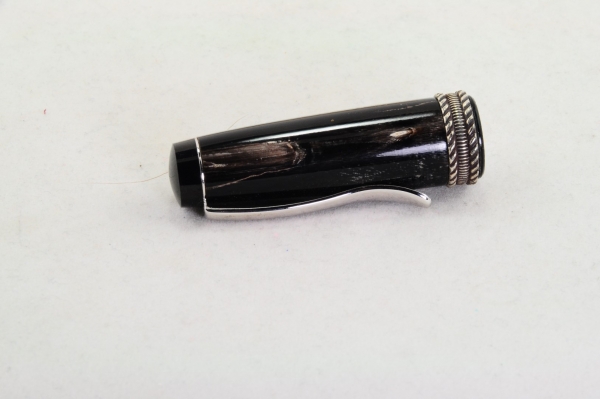 View in gallery
In addition I have some Sterling Silver bands for larger pens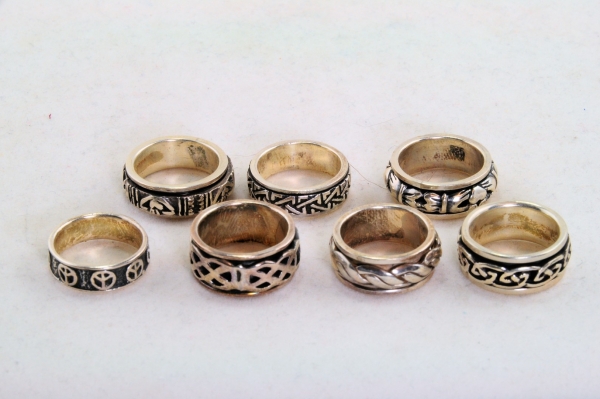 View in gallery
I used these with El Toro e.g., an excellent platform for custom pens The ID is around .600". These are 7 rings I bought on ebay.
How about $40 for all 23 of these plus shipping which in the US is $6.85 in the US ? Reasonable? Make offer! I'd just like to find a good home for these. Closing down my shop after a 5 year fight with cancer it all must go. Please contact me via email to
rich.kleinhenz@gmail.com