I'm offering today a 96-Pen leather pen case for sale. $40 plus shipping CONUS. I don't have one on hand to try but I'm pretty sure it will fit in a #2 medium flatrate box.
The case has a few ware marks but otherwise is in excellent condition.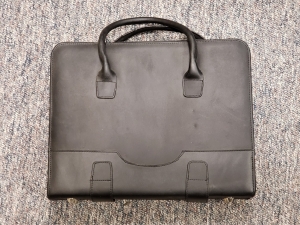 View in gallery
This photo shows one side of the case opened, which is identical to the other side. The soft leather flap keeps the pens from rubbing together when the case is closed. Although not required, I kept and used the Styrofoam sheet as an additional separator.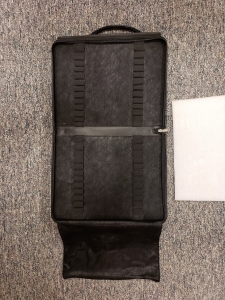 View in gallery